#LiaDeservesBetter Trends As Netizens & MIDZYs Become Upset At MBC For Mistreating ITZY's Lia!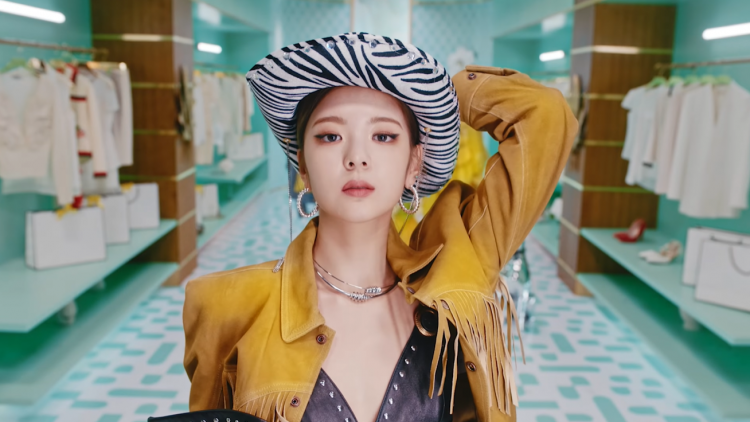 MIDZYs, the fandom name of ITZY, and personal fans of Lia started the year on an upset note as ITZY's Lia becomes mistreated by MBC!
Notably, netizens and fans were excited when ITZY's Lia was confirmed to be participating in the OST for MBC's "The Red Sleeve." It was stated that the OST entitled "I'll Light You Up Like A Star" should have played in the final episode of the drama on the 1st of January.
But instead of hearing the OST, when the last episode of "The Red Sleeve" aired, MIDZYs were saddened and disappointed as ITZY Lia's OST did not play. Fans could still listen to the song as it will be released on online music streaming platforms on the 3rd of January.
Regardless, fans, netizens, and even ITZY's Lia could not contain their disappointment as they tuned in to the finale of MBC's "The Red Sleeve" to wait for the OST. Due to this, fans are now upset and are calling MBC for mistreating Li, even connecting her school violence allegations in the prior year.
READ: Is JYP Entertainment 'Shielding' Stray Kids' Hyunjin & ITZY's Lia? Agency Under Fire From Netizens
MIDZYs explain that the false allegations could be the only reason why the ITZY Lia's OST was cut in the last episode of "The Red Sleeve." It was further revealed that ITZY's Lia and her mother tuned in to the MBC drama, making fans even sadder.
Not long after, ITZY's Lia shared on Bubble:
"It's sad that the song wasn't released, but I feel lucky when I got the chance to sing an OST for the first time. I will work even harder to appear in more good songs, and be able to sing for you in the future."
Notably, WE ARE PROUD OF LIA, and #LiaDeservesBetter began trending online where MIDZYs used the hashtag to give words of encouragement towards ITZY's Lia.
Stay tuned for more news and updates regarding ITZY and other K-pop artists!
© 2022 Korea Portal, All rights reserved. Do not reproduce without permission.
Tags:
kwave
,
kwave news
,
kwave updates
,
Kpop
,
kpop news
,
Kpop updates
,
JYP
,
JYP artists
,
JYP Entertainment
,
JYP Entertainment artists
,
JYP Entertainment news
,
JYP Entertainment updates
,
JYP Entertainment ITZY
,
JYP Entertainment Lia
,
JYP Entertainment ITZY Lia
,
JYP Entertainment ITZY Lia OST
,
JYP Entertainment Lia OST
,
JYP Entertainment ITZY Lia I'll Light You Up Like A Star
,
JYP Entertainment Lia I'll Light You Up Like A Star
,
I'll Light You Up Like A Star
,
I'll Light You Up Like A Star OST
,
OST
,
ITZY Lia I'll Light You Up Like A Star
,
I'll Light You Up Like A Star ITZY Lia
,
Lia I'll Light You Up Like A Star
,
I'll Light You Up Like A Star Lia
,
ITZY Lia OST I'll Light You Up Like A Star
,
ITZY Lia OST
,
Lia OST
,
Lia OST I'll Light You Up Like A Star
,
MBC
,
MBC news
,
MBC updates
,
MBC The Red Sleeve
,
The red Sleeve
,
ITZY Lia The Red Sleeve
,
Lia The Red Sleeve
,
ITZY
,
ITZY News
,
ITZY updates
,
ITZY Lia
,
ITZY Lia news
,
ITZY Lia updates
,
lia
,
Lia news
,
Lia updates