MelOn's Most Popular K-Pop Stars Chosen By K-Pop Fans In Their 20s & Below!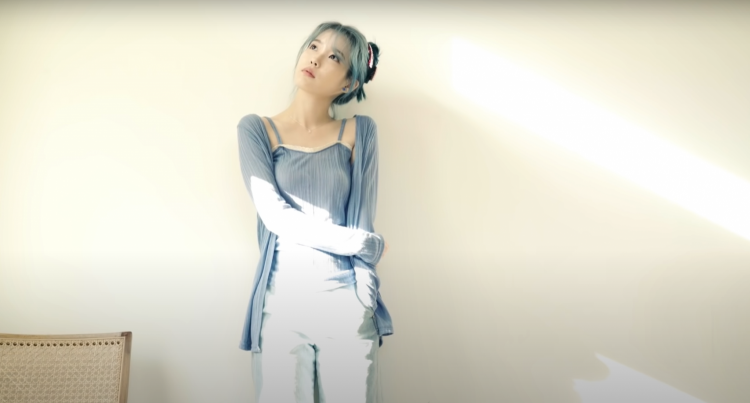 As of writing this article, today on the 28th of December, Korea's most popular music streaming site MelOn, released a compilation of their rankings of the favorite K-pop artists of K-pop fans in their 20s below.
As per MelOn, the data they were able to collect was based on information ranging from the 1st of January up until the 12th of November 12 this 2021.
Notably, soloist IU ranked immensely high among K-pop fans in their 20s and below for both men and women. The "strawberry moon" singer is well-loved by her fans and is arguably the most popular soloist in Korea; thus her placements came to no one's surprise.
READ: Is IU Dating Park Seo Jun Or EXO's Baekhyun? Netizens Discuss Dispatch's Next 'New Year' Couple
The top 10 K-pop artists for men in their teens are as follows:
#10 Giriboy
#9 BLACKPINK
#8 Heize
#7 Justin Bieber
#6 Changmo
#5 Lee Mujin
#4 Ash Island
#3 aespa
#2 Homies
#1 IU
Although IU is still on the list for the teen women's category, SM Entertainment's NCT and its three subunits received the most love. In the list, NCT Dream and NCT 127 took home both the gold and silver awards, and NCT U and NCT ranked ended the list placing 9th and 10th, respectively.
The top 10 K-pop artists for women in their teens are the following:
#10 NCT
#9 NCT U
#8 TXT
#7 THE BOYZ
#6 BTS
#5 aespa
#4 SEVENTEEN
#3 IU
#2 NCT 127
#1 NCT Dream
Moving on for fans in their 20s, male K-pop fans in this age range have taken a liking to the breakout girl group of the year, Brave Entertainment's Brave Girls. Moreover, the group's "Rollin" is one of the most popular songs on MelOn this year.
Here are the top K-pop artists for men in their 20s:
#9 Baek Yerin
#8 BTS
#7 Changmo
#6 Heize
#5 Lee Mujin
#4 aespa
#3 Homies
#2 Ash Island
#1 Brave Girls
Lastly, for female K-pop fans in their 20s, IU once again regains the top spot.
READ: IU Gives Netizens & UAENAs An Amazing Christmas Gift As She Gears Up For December Comeback!
The top 10 K-pop artists for women in their 20s:
#10 SHINee
#9 The Boyz
#8 DAY6
#7 Lee Mujin
#6 BTS
#5 NCT 127
#4 aespa
#3 SEVENTEEN
#2 NCT Dream
#1 IU
Congratulations to all the K-pop stars who made the rankings!
© 2022 Korea Portal, All rights reserved. Do not reproduce without permission.
Tags:
kwave
,
kwave news
,
kwave updates
,
Kpop
,
kpop news
,
Kpop updates
,
MelOn
,
MelOn news
,
MelOn updates
,
most popular kpop idols on MelOn
,
MelOn most popular kpop idols
,
most popular kpop stars
,
most popular kpop artists
,
Giriboy
,
BLACKPINK
,
heize
,
Justin Bieber
,
Changmo
,
Lee Mujin
,
ASH ISLAND
,
aespa
,
Homies
,
IU
,
NCT
,
NCT U
,
TXT
,
The Boyz
,
BTS
,
Seventeen
,
NCT 127
,
NCT Dream
,
Baek Yerin
,
Brave Girls
,
SHINee
,
The Boyz
,
DAY6