Song Kang's Agency Reveals His Status For The Second Season Of 'Sweet Home'!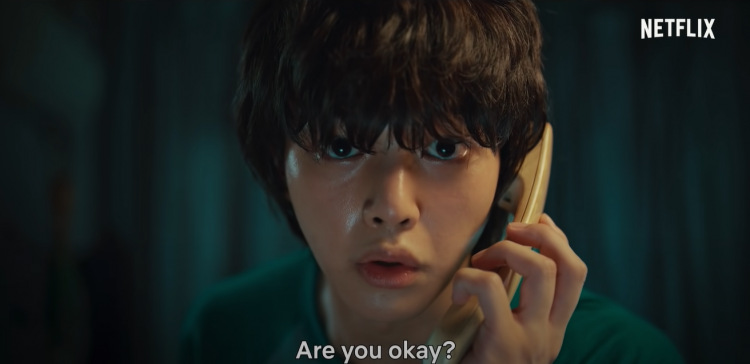 Is Cha Hyun Soo (played by Song Kang), the main character in the first season of the popular Netflix drama "Sweet Home" not a part of the series's second season?
READ: 'Sweet Home' 2nd Season To Only Have Lee Si Young & Park Gyu-Young Return, Confusing Fans!
"Sweet Home" was an immensely popular Netflix drama that first aired in December of 2020.
The "Sweet Home" drama is about an enigmatic high school student who moves into a new apartment when monsters start attacking humans. The residents in the apartment complex end up being trapped inside, and they must find a way to survive and escape.
The Netflix series also had Lee Si Young, Lee Do Hyun, Lee Jin Wook, Park Gyu Young, and Go Min Si to star alongside Song Kang. So far, only a handful of the previous cast has been confirmed to return. Notably, Song Kang's return is not confirmed yet as per his agency.
Namoo Actors, actor Song Kang's agency, has gone on to respond to reports that say that the actor would be reprising his role in the second season of Netflix's immensely popular drama "Sweet Home."
As of writing this article, yesterday on the 23rd of December, an insider from Namoo Actors went on to share that it is true that they are in discussions about Song Kang's role reprisal, but nothing has been set in stone as of the moment.
Not long ago, media outlets went on to report that Song Kang was already confirmed to take on once again his role as Hyun Soo in the second season of Netflix's "Sweet Home."
READ: Netflix Officially Confirms Second Season For 'Sweet Home', Here's What We Know So Far
Are you excited to see the second season of NETFLIX's "Sweet Home"?
Stay tuned for more news and updates on upcoming K-dramas!
© 2023 Korea Portal, All rights reserved. Do not reproduce without permission.
Tags:
kwave
,
kwave news
,
kwave updates
,
Kdrama
,
kdrama news
,
kdrama updates
,
Netflix
,
Netflix News
,
netflix updates
,
Netflix Sweet Home
,
Sweet Home
,
Sweet Home news
,
Sweet Home updates
,
Sweet Home cast
,
Sweet Home Song Kang
,
Song Kang Sweet Home
,
Sweet Home Cha Hyun Soo
,
Cha Hyun Soo
,
Namoo Actors
,
Namoo Actors news
,
Namoo Actors updates
,
Namoo Actors artist
,
Namoo Actors artists
,
Namoo Actors Song Kang
,
Song Kang
,
Song Kang news
,
Song Kang updates