YG 'Gave Up' On 2NE1 After Not Being Able To Control One Of The Members!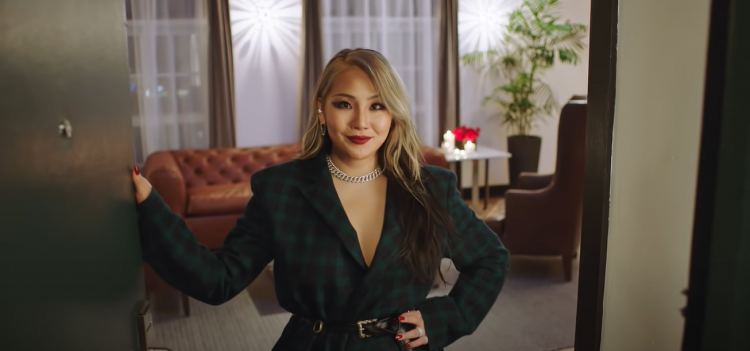 Just a few days ago, CL had an interview with AP Entertainment where she shared that she found out about 2NE1's disbandment via the media.
Following this, netizens were surprised as to why CL was not able to hear the news from her agency. Beyond this, netizens started asking even more questions which are why reporter Lee Jin Ho uploaded a video to answer some queries.
READ: CL Reveals How She Truly Felt When She Found Out About 2NE1's Disbandment!
In the video, Jin Ho talked about 2NE1's disbandment, and he went on to share what he believes to be information from insiders that may shed some light on questions.
As per Lee Jin Ho, 2NE1 originally wanted to push through as a 3 member group after Minzy's departure. The reporter continued that 2NE1's CL, Sandara Park, and Park Bom were preparing for a new album when the abrupt news of their disbandment went viral.
Lee Jin Ho further shared that insider information also shared that YG Entertainment had difficulty maintaining and 'controlling' one 2NE1 member. Following the 2NE1 disbandment, BLACKPINK had a debut earlier than planned, which was apparently another factor.
Jin Ho hinted that all of the mentioned factors added into the total mishap that was 2NE1's disbandment. Furthermore, the reporter talked about the one-sided 2NE1 disbandment announcement that was done by YG Entertainment.
"Because of all of these factors, 2NE1's disbandment became an unavoidable reality. However, YG Entertainment's disbandment announcement was one-sided. Even the leader CL didn't know about the disbandment, which shows that the members were not included in the decision making and their opinions were not considered," Lee Jin Ho noted.
Regardless, 2NE1 will always be one of the most iconic K-pop artists to have ever graced the stage!
Stay tuned for more news and updates regarding your favorite K-pop artists!
© 2023 Korea Portal, All rights reserved. Do not reproduce without permission.