Performing For ARMYs, Heart To Heart Talks, & More, BTS's Jimin Stirs The Pot With Vogue!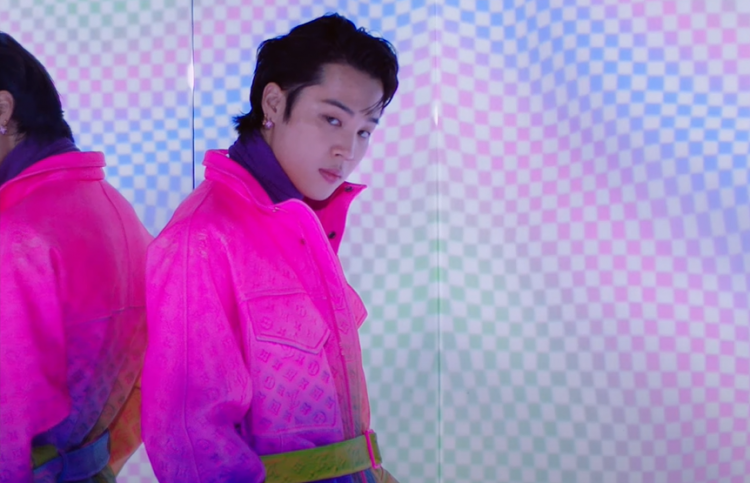 Prior to their offline concert, Vogue met up with BTS members as they were chosen to be featured as the cover of Vogue Korea's upcoming January 2022.
Each member had their individual interview, and in Vogue's queries towards Jimin, the BTS member had a lot to spill.
READ: BTS, EXO, Wanna One, BTOB: 30 Most Streamed Songs By Male Groups On Melon
On performing live, BTS's Jimin remarked, "Two years was longer than I thought it would be. I haven't lived long, but the only thing I've done until now is performing on stage. I worked passionately because I just wanted to be good at that, but since I couldn't do that work, I was sad because the days I had lived felt like they were being denied."
BTS's Jimin also talked about the future by noting that BTS is wondering if they should find something new or just do what they have been doing until now. They are worried about what kind of music, style, and dance they should show, which shows the dedication of BTS.
On BTS's unity and teamwork, Jimin explained, "We influence each other in all aspects from dancing to singing and performing. Even when there are problems, thinking about why the team exists and for what reason we started the team helps to bring me to my senses again. It was difficult for us at first too. However, I think it's a relief that I have the members now."
Jimin also shared more about himself by adorably telling Vogue that he realized that he was so lazy. Beyond this, he also assured fans that he was doing well.
The BTS member went on to add that he started to find comfort in clearing his head. BTS's Jimin spilled that he now does cardio exercises every day, meets with his friends, and overall enjoys life.
"At first, I felt like I was dying from just running 2.5 kilometers, but I've now come to run 8 kilometers. I was charmed by running because I like running while facing the wind without any thoughts. In the past, I was scared and didn't like that I got a lot of thoughts when I was alone. However, now I think I need time alone, and running helps to empty my mind," BTS's Jimin revealed.
The full interview of Jimin alongside the other BTS members will be available in the upcoming January issue of Vogue Korea! ARMYs can further look forward to the shoot as BTS Jimin initially rocked a bold pink suit.
© 2023 Korea Portal, All rights reserved. Do not reproduce without permission.
Tags:
kwave
,
kwave news
,
kwave updates
,
Kpop
,
kpop news
,
Kpop updates
,
Vogue
,
Vogue news
,
Vogue updates
,
BTS Vogue
,
Vogue BTS
,
Vogue Korea
,
Vogue Korea news
,
Vogue Korea updates
,
BTS Vogue Korea
,
Vogue Korea BTS
,
BTS
,
bts news
,
BTS Updates
,
BTS Jimin
,
BTS Jimin news
,
BTS Jimin updates
,
Jimin
,
Jimin news
,
Jimin updates
,
HYBE
,
HYBE artists
,
HYBE BTS
,
HYBE Labels
,
HYBE Labels artists
,
HYBE Labels BTS