BTS, BLACKPINK, TWICE, IU: Top 10 K-Pop Artists Of 2021 On According To Spotify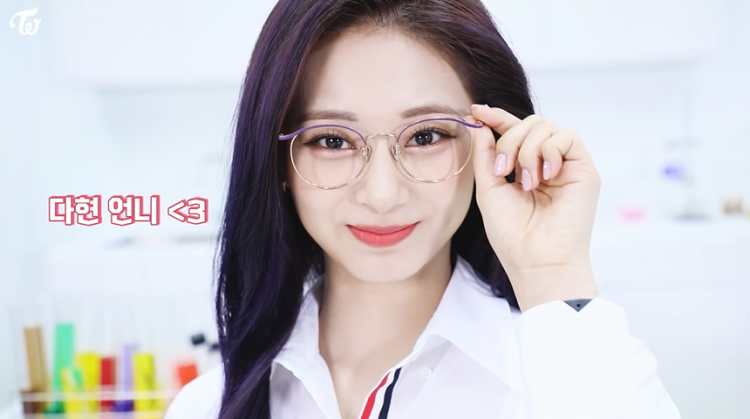 With only less than two weeks left before we say goodbye to 2021, Spotify has released its list of the most successful K-pop artists on the platform this year.
So what are you waiting for? Let's dive into the list of the top 10 K-Pop artists of 2021, according to Spotify.
#10 Red Velvet
In 10th place is Red Velvet of SM Entertainment. The quintet composed of Irene, Seulgi, Wendy, Joy, and Yeri made their highly-anticipated regal comeback after two years with "Queendom." Red Velvet also marked its seventh year in the industry with no signs of slowing down.
READ: BLACKPINK, aespa, TWICE, Red Velvet, & More, The Most Popular K-pop Girl Groups This December!
#9 EXO
This year, EXO woke up from a long slumber with "Don't Fight the Feeling." EXO-Ls also get to see the return of members Xiumin, Lay, and D.O, who were missing in action since "Don't Mess Up My Tempo" in 2018. "Don't Fight the Feeling" is EXO's sixth album to sell over a million copies.
#8 ITZY
The girls of ITZY yet again proved their title as the leading girl group of the fourth generation. This year, ITZY made fans "Loco" into guessing who the mafia "In The Morning" is. The JYP Entertainment girl group also saw a huge increase in their album sales following the release of their first full album "Crazy In Love."
#7 SEVENTEEN
SEVENTEEN rocked the K-Pop industry with their ninth mini-album, "Attaca." The 13-membered boy group from Pledis Entertainment is finishing their sixth year in the industry with over a million albums sold and a strong fanbase.
READ: BTS, EXO, NCT, & More, The Most Popular K-pop Boy Groups This December!
#6 IU
The "Queen of K-Pop" blessed 2021 with songs like "Celebrity," Lilac," "Coin," and "strawberry moon," which dominated not just South Korean music charts but international music streaming platforms like Spotify as well. No words can describe IU's success this 2021.
#5 Tomorrow by Together
Tomorrow by Together has successfully established its own identity away from the shadow of its immensely successful seniors. 2021 has proven to be a successful year for TxT, who released their second Korean studio album, "The Chaos Chapter: Freeze," which sold over 850k copies in South Korea alone.
READ: ASTRO's Cha Eunwoo, BTS's Jin, 2PM's Junho, & More, December's Most Popular K-Pop Boy Group Member!
#4 Stray Kids
Stray Kids was hailed as the winner of Mnet's "Kingdom: Legendary War," and it cemented the group's position as K-Pop's rising star! The group even became the first JYP Entertainment group to surpass 1 million album sales after their "Thunderous" release of their album "NOEASY."
#3 TWICE
Despite being dubbed as the most successful girl group in K-pop, TWICE didn't cease to provide quality content and music to ONCEs. The JYP Entertainment girl group made two Korean comebacks, released music in Japan, and even made their US debut.
READ: Who Is The Richest TWICE Member? Check Out TWICE's Sana, Jihyo, and Mina's Net Worth
#2 BLACKPINK
Probably the only thing lacking in 2021 is BLACKPINK's full group comeback. The group made up for it, though with Rosé and Lisa's solo debut as well as Jisoo's debut drama "Snowdrop." Hopes are high for BLACKPINK's 2022 comeback!
#1 BTS
What else can we say about BTS? Well, the group made history this 2021. BTS dominated the international music scene, won the highest awards in the American Music Awards, and even received another Grammy nomination. BTS is the present.
© 2022 Korea Portal, All rights reserved. Do not reproduce without permission.
Tags:
TWICE
,
TWICE news
,
TWICE Updates
,
JYP Entertainment TWICE
,
TWICE comeback
,
Red Velvet
,
Red Velvet News
,
Red Velvet Updates
,
EXO
,
exo news
,
EXO updates
,
ITZY
,
ITZY News
,
ITZY updates
,
Seventeen
,
seventeen news
,
Seventeen updates
,
IU
,
IU news
,
IU Updates
,
Tomorrow by Together
,
Tomorrow by Together news
,
Tomorrow by Together updates
,
stray kids
,
Stray Kids Updates
,
Stray Kids News
,
JYP Entertainment stray kids
,
BLACKPINK
,
Blackpink news
,
Blackpink updates
,
BTS
,
bts news
,
BTS Updates
,
Kpop
,
kpop news
,
Kpop updates
,
Spotify