BTS's Jungkook, Stray Kids' Chan, NCT's Jaehyun, & More: Tumblr's Top K-Pop Stars Of 2021!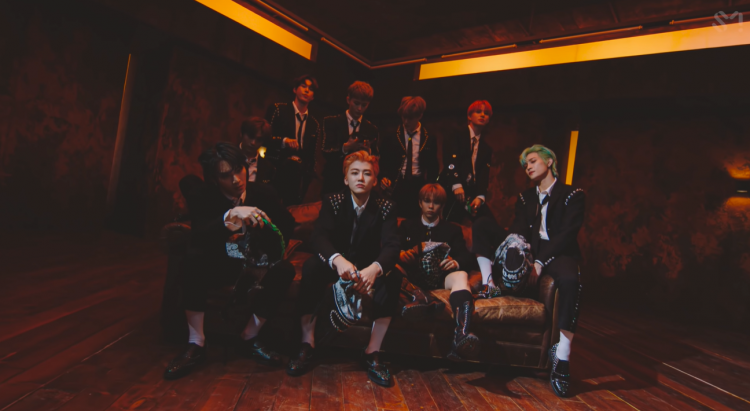 2021 is coming to a close, and due to this, Tumblr (American microblogging and social networking website) collected information to rank certain data for their "Year in Review"!
To add to this, Tumblr's end-of-the-year lists are taken from information on their own "Fandometrics," and it notably ranks the most popular stars, such as specific entertainment topics on the site.
READ: 'The Daily Show With Trevor Noah' To Feature SM Entertainment's aespa In Next Broadcast!
The site also tracks changes in their users' conversations, and among the most popular topics was K-pop. Notably, K-pop artists are getting more and more recognition in overseas ventures, primarily in the United States.
This list does not only show the prowess of K-pop as a genre but as a whole culture. And it shows that regardless of language, music is an experience that most netizens and fans enjoy as a whole community.
READ: BLACKPINK's Jennie, aespa's Winter, TWICE's Jeongyeon, & More, December's Most Popular K-Pop Girl Group Member!
Furthermore, this year's Tumblr K-pop rankings were based on data that spanned from the 21st of October 2020 up until the 20th of October 2021.
Tumblr's top 30 individual K-Pop artists of 2021:
#30 NCT's Johnny
#29 Red Velvet's Joy
#28 ATEEZ's Wooyoung
#27 NCT's Doyoung
#26 Stray Kids' Changbin
#25 ATEEZ's San
#24 ATEEZ's Hongjoong
#23 NCT's Yuta
#22 BLACKPINK's Jisoo
#21 NCT's Jeno
#20 Stray Kids' Han
#19 NCT's Ten
#18 Stray Kids' Lee Know
#17 NCT's Jaemin
#16 ATEEZ's Seonghwa
#15 Stray Kids' Felix
#14 NCT's Mark
#13 TXT's Yeonjun
#12 NCT's Taeyong
#11 NCT's Haechan
#10 NCT's Jaehyun
#9 Stray Kids' Hyunjin
#8 Stray Kids' Bang Chan
#7 BTS's J-Hope
#6 BTS's Jin
#5 BTS's RM
#4 BTS' Suga
#3 BTS's V
#2 BTS's Jimin
#1 BTS's Jungkook
READ: BTS, Stray Kids, TWICE, & More, Tumblr Reveals Their Top K-Pop Groups For This Year!
Congratulations to all K-pop artists who made the list! Check out the full list here.
© 2023 Korea Portal, All rights reserved. Do not reproduce without permission.
Tags:
kwave
,
kwave news
,
kwave updates
,
Kpop
,
kpop news
,
Kpop updates
,
tumblr
,
Tumblr news
,
Tumblr updates
,
kpop artists Tumblr
,
Tumblr kpop artists
,
kpop Tumblr
,
Tumblr kpop
,
best kpop artists
,
top kpop artists
,
NCT
,
NCT Johnny
,
Johnny
,
Red Velvet
,
Red Velvet Joy
,
Joy
,
ATEEZ
,
ATEEZ wooyoung
,
Wooyoung
,
NCT Doyoung
,
Doyoung
,
stray kids
,
Stray Kids Changbin
,
Changbin
,
ATEEZ San
,
San
,
ATEEZ Hongjoong
,
Hongjoong
,
NCT Yuta
,
Yuta
,
BLACKPINK
,
blackpink jisoo
,
Jisoo
,
NCT Jeno
,
Jeno
,
stray kids
,
Stray Kids Han
,
Han
,
NCT Ten
,
Ten
,
ATEEZ seonghwa
,
seonghwa
,
stray kids felix
,
Felix
,
NCT Mark
,
mark
,
TXT
,
txt yeonjun
,
Yeonjun
,
NCT Taeyong
,
Taeyong
,
NCT Haechan
,
Haechan
,
NCT Jaehyun
,
Jaehyun
,
stray kids
,
Stray Kids Hyunjin
,
Hyunjin
,
Stray Kids Bang Chan
,
Bang Chan
,
BTS
,
bts j hope
,
bts j hope
,
BTS Jhope
,
Jhope
,
J-Hope
,
J-Hope
,
BTS Jin
,
Jin
,
BTS RM
,
RM
,
BTS SUGA
,
Suga
,
bts v
,
V
,
BTS Jimin
,
Jimin
,
BTS Jungkook
,
Jungkook