Netizens & Fans Extremely Worried As Jung Ho Yeon Admits To Severe Weight Loss After 'Squid Game'!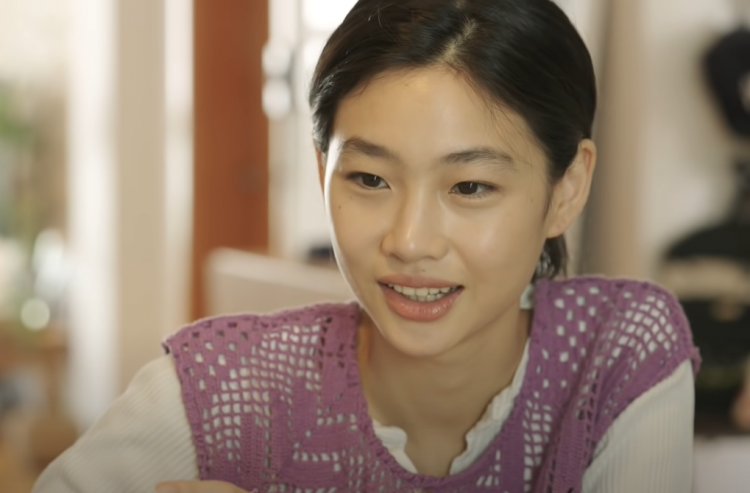 Netflix's original series "Squid Games" took the world by storm earlier this year in September, and both the show and its actors and actresses garnered international success.
Among the actors and actresses who ballooned to success is model-turned-actress Jung Ho Yeon. Since the Netflix series, Ho Yeon has risen to superstardom, garnering a plethora of followers on her social media.
READ: 'Squid Game' Actress Jung Ho Yeon To Enter Hollywood, Signs With Creative Artists Agency
But recently, the "Squid Game" star got the attention of her fans due to her immense weight loss after the Netflix drama.
Just recently, Jung Ho Yeon has gone on to post photographs on her Instagram, and aside from praises, netizens and fans expressed their concerns regarding her weight. Ho Yeon's Instagram photos were of the rocking outfits she had worn during events she attended overseas.
In a specific photograph which was taken at the "LACMA art + film gala," fans were concerned as to how thin Jung Ho Yeon has become overall. To add to this, in a previous interview, Jung Ho Yeon shared that she did not have enough time to eat while she was busy due to her schedule in the US.
READ: Netizens & BLINKs Fawn As BLACKPINK's Jennie & Jung Ho Yeon Have A Reunion In LA!
Jung Ho Yeon herself expressed, "I lost way too much weight. All the clothes that used to fit me when I first came to America are too loose now."
Fans were further worried as it was found out that Jung Ho Yeon's weight of 49kg had even decreased more. Although her height rounds out to 176cm, Jung Ho Yeon has further lost 4kg after the release of "Squid Game" due to her busy schedule.
Although 2021 has almost ended, Jung Ho Yeon's 2022 schedule seems to be already fully booked.
© 2023 Korea Portal, All rights reserved. Do not reproduce without permission.
Tags:
kwave
,
kwave news
,
kwave updates
,
Kdrama
,
kdrama news
,
kdrama updates
,
CAA
,
CAA Jung Ho Yeon
,
Creative Artists Agency
,
Creative Artists Agency news
,
Creative Artists Agency updates
,
Creative Artists Agency artists
,
Creative Artists Agency Jung Ho Yeon
,
Creative Artists Agency Jung Hoyeon
,
Jung Ho Yeon
,
Jung Ho Yeon news
,
Jung Ho Yeon updates
,
Jung HoYeon
,
Jung HoYeon news
,
Jung HoYeon updates