IZ*ONE's Choi Ye Na Directly Refutes 'Sponsorship Controversy,' Denies Meeting With A Chaebol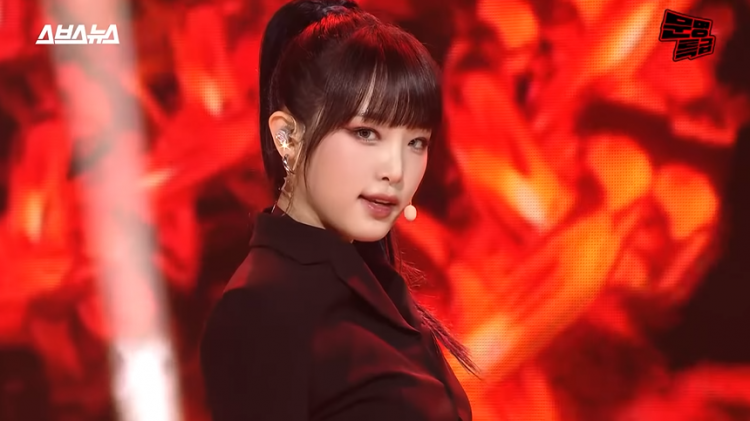 Choi Yena, a former member of IZ*ONE, wrote directly about the sponsorship rumor between her and a CJ Group chairman, expressing her injustice.
Choi Yena emphasized once again that she has nothing to do with rumors by posting directly on the official website of her agency Yuehua Entertainment.
In a rebuttal post, Choi Yena said, "As I watch a series of situations where my name is mentioned in such a shocking case, I make up my mind that I can't do it anymore and write a few words. I was just having lunch and saw the article and came across it for the first time."
She continued, "I was so bewildered as I watched all the situations where the three letters of my name came out and spread quickly as if it were a real thing. I'm just working hard, but why do I have to go through such a nonsensical thing... And I think there are a lot of people who still believe that way, so I'm still very angry and upset."
Choi Yena again strongly said, "I'm not the main character of those rumors. I have nothing to do with it in the slightest."
The former IZ*ONE member admitted to having been emotionally shocked to go through the issue; however, thinking of her fans gave her the strength to brush the scandal off her mind and continue working hard.
READ: Former IZ*ONE's Choi Yena Postpones Her Solo Debut, Here's Why
Yuehua Entertainment also reiterated in an official statement, "We would like to state clearly that Choi Yena has nothing to do with the rumors."
Choi Yena's agency then announced that they would be pursuing strong legal actions against those who continue to spread false rumors about their artist.
"Currently, we are collecting evidence through continuous monitoring and reports from fans, and we plan to file a complaint through the law firm as soon as the data is collected. We will respond strongly without an agreement," Yuehua Entertainment stated.
READ: EVERGLOW, Choi Yena, & More Receive Malicious Rumors? Yuehua Entertainment To Take Legal Actions!
Meanwhile, on November 31st, SBS reported that Lee Jae Hwan, the younger brother of CJ Group Chairman Lee Jae Hyeon, was accused of sponsoring a former female idol known as 'Ms. A'.
Reports shared screenshot photos of text message conversations between CJ Group's CEO, Lee Jae Hwan, and Ms. A, with the former requesting for the CEO to take care of Ms. A's music and YouTube activities.
After the report, suspicions arose that Ms. A was former IZ*ONE member Choi Yena. Speculation continued that Choi Yena was selected as a regular member on several tvN entertainment programs affiliated with CJ Group and continued her YouTube activities since the disbandment of her project group.
Stay tuned for more news and updates regarding your favorite K-pop artists!
© 2023 Korea Portal, All rights reserved. Do not reproduce without permission.
Tags:
Choi Yena
,
IZ*ONE Choi Yena
,
Yuehua Entertainment Choi Yena
,
Choi Yena solo debut
,
Choi Yena delays debut
,
why choi yena delayed solo debut
,
Choi Yena news
,
Choi Yena updates
,
Ms A
,
Choi Yena CJ Group
,
Choi Yena issue
,
Choi Yena scandal
,
Choi Yena sponsorship scandal
,
yuehua entertainment
,
yuehua entertainment news
,
yuehua entertainment updates
,
Yuehua Entertainment artists
,
Yuehua Entertainment Yena
,
Yena updates
,
Yena news
,
Kpop
,
kpop news
,
Kpop updates
,
kwave
,
IZ*ONE