Never Been Done Before: BTS Sets A Certain New Record At SoFi Stadium!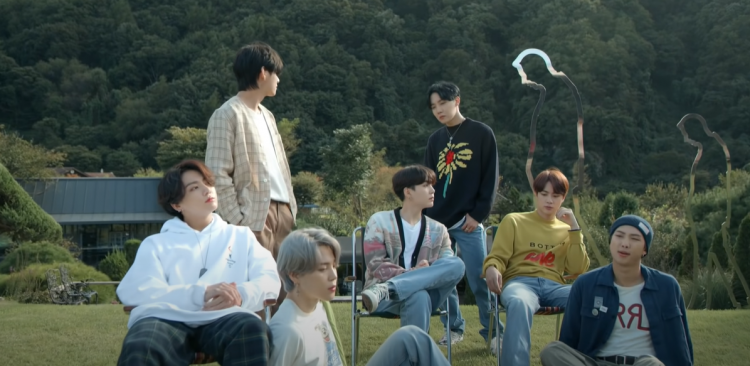 To the delight of their fans and netizens, BTS has gone on to set a new record at the SoFi Stadium record!
READ: BTS Files For A Deferment On Military Enlistment, Will Be Together Until December 2022!
Notably, BTS had their offline concert entitled "BTS PERMISSION TO DANCE ON STAGE - LA" scheduled to occur at the SoFi Stadium on the 27th of November, 28th of November, 1st of December, and the 2nd of December, being scheduled for a total of four dates.
But beyond this special event, ARMYs were given yet another reason to cheer for BTS as they reached a milestone no other artist has ever reached before.
READ: BTS, aespa, Im Young Woong, IU, & More, The Most Popular Singers For The Month Of November!
SoFi Stadium's Senior Vice President of Programming, Christy Castillo Butcher, has gone on to reveal on the 29th of November that they are very happy that BTS's historic first concert in the U.S. since 2019 is being held at SoFi Stadium. BTS sold out four shows for the first time in SoFi Stadium history. This concert achieved the highest ticket sales among any concert held by a single band or artist at the SoFi Stadium.
SoFi Stadium only opened in September of last year. To the delight of fans, when the stadium is used as a venue for concerts or other events, SoFi Stadium can regularly have a maximum capacity of 100,000 seating.
READ: The Bill To Allow BTS To Receive Special Military Service Is Suspended
However, some of the seats are not available for BTS's concert as a huge screen is placed behind the stage which makes the maximum number of available seats around 50,000. The BTS concert is also being live-streamed at the YouTube Theater, which has a capacity of 6,400 seats.
Furthermore, SoFi Stadium's Senior Vice President of Programming, Christy Castillo Butcher stated, "It's also the first time that the live concert and YouTube Theater livestream are taking place simultaneously."
Congratulations to BTS for reaching a highly-impressive milestone!
© 2023 Korea Portal, All rights reserved. Do not reproduce without permission.