IU, Taeyeon, Lisa: Best-Selling Female K-Pop Soloists On Gaon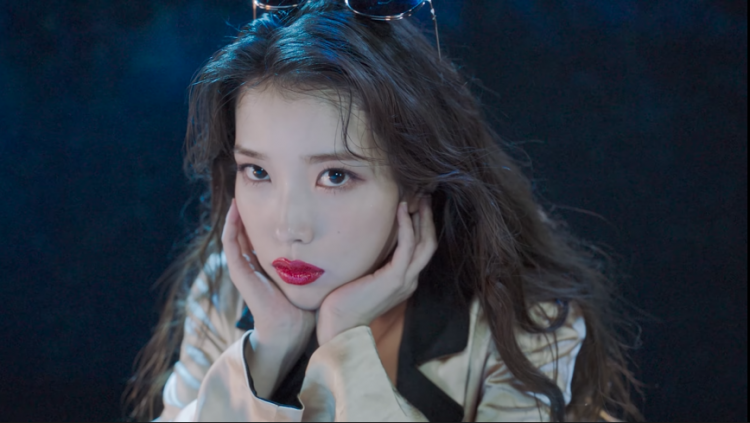 In this article, we listed the best-selling female K-Pop soloists on Gaon.
As of October 2021, IU remains to be the best-selling female K-Pop soloist in South Korea. The singer-actress has sold over 1.38 million copies on Gaon.
Following IU at second place is Taeyeon of Girls' Generation. The "Weekend" singer has sold over 1 million copies on Gaon. On the other hand, BLACKPINK's Lisa takes the third spot with just one album. The "MONEY" singer has reportedly sold over 753k copies of her debut album on Gaon.
READ: Lisa, Rosé, TWICE: Best-Selling Female K-Pop Artists On Gaon For 2021
Check out the top 30 best-selling female K-Pop soloists on Gaon below.
#1 IU from EDAM Entertainment 1,386,268 copies sold
#2 Taeyeon from SM Entertainment with 1,006,193 copies sold
#3 Lisa from YG Entertainment with 753,079 copies sold
#4 Rosé from YG Entertainment with 604,745 copies sold
#5 Wendy from SM Entertainment with 180,714 copies sold
#6 Jessica from Coridel Entertainment with 165,335 copies sold
#7 BoA from SM Entertainment with 141,615 copies sold
#8 Joy from SM Entertainment with 133,108 copies sold
#9 Jennie from YG Entertainment with 132,295 copies sold
#10 Chungha from MNH Entertainment with 125,664 copies sold
READ: Check Out The Best-Selling Female K-Pop Artists' Albums On Hanteo
#11 Moonbyul from RBW Entertainment with 116,619 copies sold
#12 Jeong Eun Ji from Play M Entertainment with 114,431 copies sold
#13 Wheein from The L1VE with 101,285 copies sold
#14 Younha from C9 Entertainment with 90,645 copies sold
#15 Hyuna from PNation with 88,596 copies sold
#16 Solar from RBW Entertainment with 84,951 copies sold
#17 Tiffany Young from Universal Music Group with 77,860 copies sold
#18 Hwasa from RBW Entertainment with 70,582 copies sold
#19 Sumi Jo with 58,473 copies sold
#20 Kwon Eun Bi from Woollim Entertainment with 58,183 copies sold
READ: MooMoos Jump For Joy As MAMAMOO Reaches An Impressive Milestone With 'HIP'!
#21 Baek Z Young from Music Works with 56,573 copies sold
#22 Lee Hyori from ESteem Entertainment with 53,650 copies sold
#23 Ailee from THE L1VE with 52,650 copies sold
#24 Yerin Baek from Blue Vinyl with 51,612 copies sold
#25 Sunmi from ABYSS Entertainment with 49,739 copies sold
#26 Yoona from SM Entertainment with 49,696 copies sold
#27 Lee Hi from AOMG with 43,193 copies sold
#28 Song Ga In from PocketDol Studio with 42,557 copies sold
#29 Jeon Soyeon from CUBE Entertainment with 38,717 copies sold
#30 Seohyun, formerly from SM Entertainment, with 33,369 copies sold
READ: 2021 MAMA Recently Reveals Their Nominees! Did Your Favorite Artist/s Make The Cut?
© 2022 Korea Portal, All rights reserved. Do not reproduce without permission.