Starship Entertainment: IVE's Ahn Yujin Decided To Postpone Her College Plans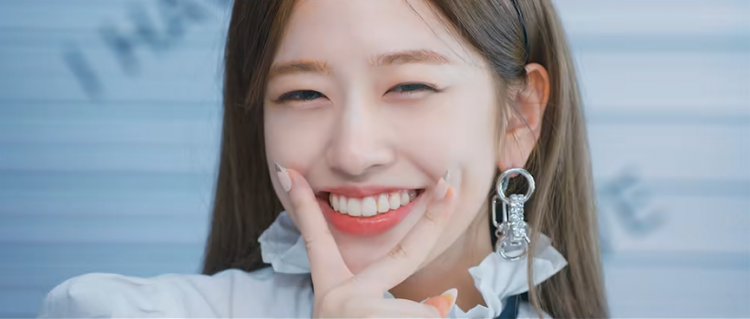 Former IZ*ONE member and upcoming girl group IVE leader Ahn Yujin postpones her college plans.
After the disbandment of IZ*ONE, Ahn Yujin returned to her label, Starship Entertainment, to prepare for her new group with Wonyoung and other trainees.
Recently, Ahn Yujin was announced as the first member of the upcoming Starship Entertainment girl group IVE. Ahn Yujin was also chosen to be the leader of the upcoming girl group.
READ: Former IZ*ONE Member Yujin Is The First Member Announced For Starship Entertainment's IVE!
In order to focus on IVE's upcoming debut, Ahn Yujin reportedly decided not to take the SATs this year, thus postponing her plans to attend college.
Starship Entertainment confirmed this news on the 15th, saying, "We would like to inform you that IVE's Ahn Yujin, who is eligible to take the Scholastic Ability Test for the academic year 2022, has finally decided not to take the SAT this year in relation to college admissions."
The agency explained that the decision was a result of a long discussion and it was ultimately decided by Ahn Yujin and the agency to focus more on the debut preparations of IVE.
READ: K-Pop Prediction: 4th-Gen Girl Groups Will Dominate 2022
"We had a long discussion with Yujin about taking the SATs, but we have made this decision to focus on the activities with regards to IVE's upcoming debut," Starship Entertainment said.
Furthermore, the agency assured fans that they will be working on conducting activities in consideration of Yujin's decision should she want to go to college in the future.
READ: Starship Entertainment's IVE Announces Official Promotional Schedule For Their Debut!
Aside from Yujin, Starship Entertainment's upcoming girl group, IVE, includes five other members, namely, Wonyoung, Gaeul, Liz, Rei, and Leeseo.
Starship Entertainment's IVE has been confirmed to make their debut with a single album entitled "ELEVEN" on the 1st of December.
Are you excited about IVE? Stay tuned for more updates!
© 2023 Korea Portal, All rights reserved. Do not reproduce without permission.