Lisa, Rosé, TWICE: Best-Selling Female K-Pop Artists On Gaon For 2021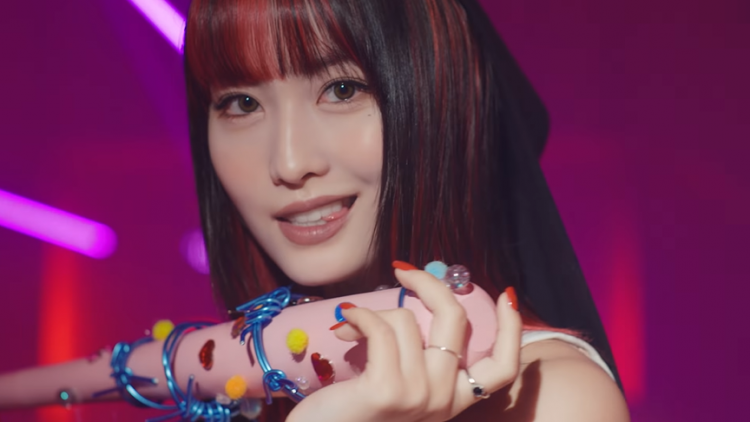 BLACKPINK's Lisa made a splashing solo debut with "LALISA" last September. Lisa's highly anticipated solo album has broken countless records and has become the best-selling release among female K-Pop artists on Gaon. As of the writing of this article, "LALISA" has sold over 762.9k copies.
In second place is Lisa's fellow BLACKPINK member Rosé, who also had her solo debut earlier this year. Rosé's "-R-"album sold over 609.2k copies since its release.
Third on this list is JYP Entertainment's TWICE, which made a summer comeback with "Taste of Love." Since its release in June, "Taste of Love" has sold over 557.3k copies on Gaon.
Check out the full rankings of the best-selling albums from female K-Pop artists on Gaon from January to October 2021 below.
#1 "LALISA" by Lisa of BLACKPINK with 762,923 copies
#2 "-R-" by Rosé of BLACKPINk with 609,284 copies
#3 "Taste of Love" by TWICE with 557,389 copies
#4 "Savage" by aespa with 519,618 copies
#5 "CRAZY IN LOVE" by ITZY with 487,607 copies
READ: BLACKPINK, TWICE, Red Velvet: K-Pop Girl Group Songs With Over 200 Million Streams On Spotify
#6 "LILAC" by IU with 393,007 copies
#7 "Queendom" by Red Velvet with 360,070 copies
#8 "GUESS WHO" by ITZY with 331,709 copies
#9 "I burn" by (G)I-DLE with 211,929 copies
#10 "Like Water" by Wendy of Red Velvet with 181,640 copies
READ: BLACKPINK Jisoo, (G)I-DLE's Soojin: Fans Choose The 'Queen Of K-Pop'
#11 "THE ALBUM" by BLACKPINK with 173,668 copies
#12 "STEREOTYPE" by STAYC 149,066 copies
#13 "안녕 (Hello)" by Joy of Red Velvet with 133,108 copies
#14 "[&]" by LOONA with 132,193 copies
#15 "WAW" by MAMAMOO with 130,680 copies
READ: Check Out The Best-Selling Female K-Pop Artists' Albums On Hanteo
#16 "Dystopia : Road to Utopia" by DREAMCATCHER with 128,455 copies
#17 "Summer Holiday" by DREAMCATCHER with 126,294 copies
#18 "Dear OHMYGIRL" by OH MY GIRL with 105,997 copies
#19 "KILL THIS LOVE" by BLACKPINK with 101,322 copies
#20 "UNNATURAL" by WJSN with 92,645 copies
READ: 2021 MAMA Recently Reveals Their Nominees! Did Your Favorite Artist/s Make The Cut?
Congratulations to everyone who made it to the list.
© 2022 Korea Portal, All rights reserved. Do not reproduce without permission.