Fans Upset As BLACKPINK's Rosé Becomes Target Of Racist Remark After An NBA Game!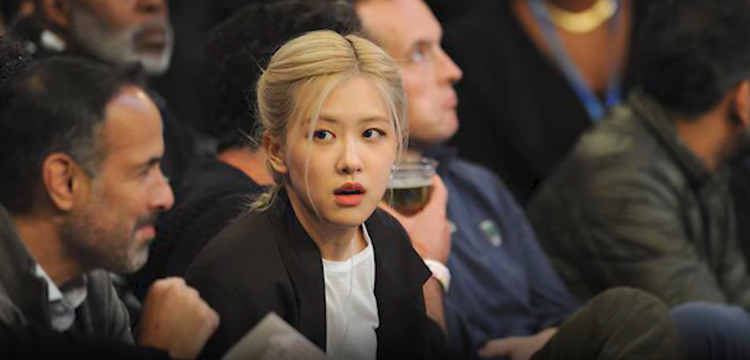 YG Entertainment's BLACKPINK is currently in the United States, and western fans have been giving love to the K-pop artists.
Most recently, though, New York fans have been really excited as BLACKPINK's Rosé arrived in the big apple.
Notably, BLACKPINK's Rosé sat courtside at the NBA's Milwaukee Bucks vs. New York Knicks game at Madison Square Garden previously on the 10th of November.
Although a multitude of fans was there to enjoy the game and admire the singer, a lot of them were upset as Rosé was verbally attacked via a racial slur as she left the NBA game.
Like most NBA games, fans who enter and exit the venue are usually crowding the area. But it was not surprising at all that there was a crowd outside MSG after the Bucks and Knicks game. But, with Rosé being there, the crowd after the game was larger than usual.
But understandably, there were fans present that were not aware of who BLACKPINK's Rosé is. The fans who were aware of Rosé cheered and even posted videos of the artist leaving. But a specific video that was uploaded on TikTok has gotten a lot of attention in a negative way.
In the TikTok video, when Rosé leaves MSG, aside from the poster's voice alongside other fans who were trying to get the attention of Rosé, a man's voice was heard asking, "Who is that? Who is that? Ling Ling?"
Notably, 'Ling Ling' is often used as a racial slur by racists who stereotype Asians. Due to this, fans who were aware of the term were upset.
The TikTok video was posted by user ctrlchaennie, and in the comments, multiple BLINKs and non-BLACKPINK fans were giving support and showing distaste towards the racial slur thrown towards BLACKPINK's Rosé.
Asians are still getting hate all across the globe due to the stereotypes produced from the COVID-19 pandemic, and multiple fans and non-BLACKPINK fans are asking people to be more sensitive.
© 2023 Korea Portal, All rights reserved. Do not reproduce without permission.
Tags:
US
,
US news
,
US updates
,
NBA
,
NBA news
,
NBA Updates
,
NBA BLACKPINK Rosé
,
BLACKPINK Rosé NBA
,
milwaukee bucks
,
Bucks
,
New York Knicks
,
knicks
,
kwave
,
kwave news
,
kwave updates
,
Kpop
,
kpop news
,
Kpop updates
,
YG
,
YG artists
,
YG Entertainment
,
YG Entertainment artists
,
YG Entertainment news
,
YG Entertainment update
,
YG Entertainment updates
,
YG Entertainment BLACKPINK Lisa
,
YG Entertainment BLACKPINK Rosé
,
YG Entertainment Rosé
,
Rose
,
Rose news
,
Rose updates
,
Rose
,
Rose news
,
Rose updates
,
BLACKPINK
,
Blackpink news
,
Blackpink updates
,
blackpink rose
,
BLACKPINK Rosé news
,
BLACKPINK Rosé updates
,
blackpink rose
,
BLACKPINK Rosé news
,
BLACKPINK Rosé updates