SECHSKIES Jang Su Won Ties The Knot With Stylist Fiancée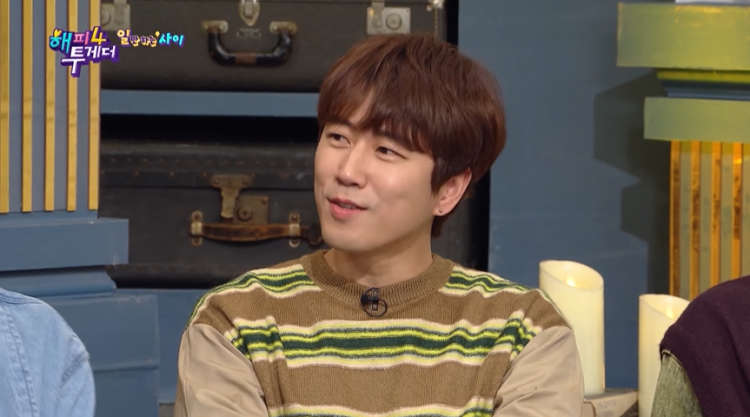 SECHSKIES member Jang Su Won finally marries his stylist fiancée.
Jang Su Won had the ceremony at a wedding hall located in Yeoksam-dong, Gangnam-gu, Seoul, on the afternoon of November 14. The wedding was held privately, with only family members and close acquaintances invited in the aftermath of COVID-19.
Jang Su-won's bride is a known stylist to A-list actors and is one year older than him. The two began dating three years ago.
YG Entertainment first announced Jang Su Won's engagement last June.
"SECHSKIES' Jang Su Won has encountered a precious occurrence of fate and is seeing this person seriously, with plans to get married in mind. We would be thankful if you could watch over the couple with warmth so that they can bring their union to the next level," YG Entertainment announced.
Through YG Entertainment, Jang Su Won himself wrote a personal letter to announce the good news to fans.
In his letter, he revealed that he has met someone whom he wants to spend his whole life with, saying, "I have met someone with whom I'd like to spend the rest of my life while caring for each other, understanding one another, and looking towards the same direction."
The SECHSKIES member also thanked his fans, who have given him love and support throughout his 25-year career as an idol.
"I wanted to tell this news first to my fans who have always been a huge source of strength for me, and I'm sad that I wasn't able to do so. However, I'm still happy to deliver this good news... Once again, I would like to thank the fans who have always had faith in me and cheered me on despite my shortcomings. I would also really like to thank my fellow SECHSKIES members," Jang Su Won wrote to his fans.
The wedding pictorial recently released through Newsen drew attention with the happy appearance of Jang Su Won and his wife.
Congratulations to Jang Su Won and his wife!
© 2023 Korea Portal, All rights reserved. Do not reproduce without permission.