Netizens, Som-taengs, & Som-mungchis Cheer As Jeon Somi Reaches Historic Milestone With 'DUMB DUMB'!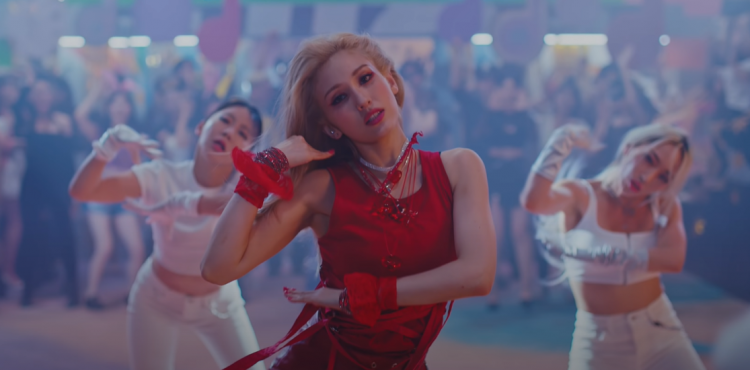 Jeon Somi came back with "XOXO" on the 29th of October, three months after dropping "DUMB DUMB."
At a previous media showcase for "XOXO," Som-taengs and Som-mungchis, the fandom name of Somi, got to hear what Jeon Somi wanted to achieve with "XOXO." As per the soloist, she expressed that she poured everything she had into preparing for her recent album, which made her comfortable and relaxed.
Jeon Somi explained, "Rather than specific results I want to achieve, I'm relieved to think that my fans can hear these songs. I think that because I've emptied my mind, I can be more relaxed and have more fun on stage."
For Jeon Somi, it has been two years since she made her solo debut in 2019 with "BIRTHDAY." It is not easy to be a soloist, according to Somi, as you have to mature on your own, which is something all soloists have to accept.
But with her first-ever solo album "XOXO," Jeon Somi and her fans believe that she is on the correct trajectory in terms of where she wants to be in her solo career right now.
Evidently, this was recently proven as her previous comeback with "DUMB DUMB" reached an amazing milestone only 3 months since its release.
To the delight of fans, Jeon Somi has garnered 100 million views for the first time as a solo artist with one of her most recent musical releases!
As of writing this article, today, on the 13th of November at around 3:10 p.m. KST, the music video for "DUMB DUMB" went beyond 100 million views.
This is Jeon Somi's first-ever and fastest solo music video to reach the milestone, having accomplished it only a little over three months after its release on the 2nd of August.
As of writing this article, the MV for Somi's "DUMB DUMB" has 100,356,265 views and 2.5 million likes.
Congratulations to Jeon Somi!
© 2023 Korea Portal, All rights reserved. Do not reproduce without permission.
Tags:
kwave
,
kwave news
,
kwave updates
,
Kpop
,
kpop news
,
Kpop updates
,
YG
,
YG artists
,
YG Entertainment
,
YG Entertainment artists
,
The Black Label
,
The Black Label Somi
,
The Black Label Jeon Somi
,
The Black Label news
,
The Black Label updates
,
The Black Label artists
,
Jeon Somi
,
Jeon Somi news
,
Jeon Somi updates
,
Jeon Somi DUMB DUMB
,
Jeon Somi DUMB DUMB MV
,
Jeon Somi DUMB DUMB music video
,
Somi DUMB DUMB
,
Somi DUMB DUMB MV
,
Somi DUMB DUMB music video
,
DUMB DUMB
,
DUMB DUMB MV
,
DUMB DUMB music video