Career Path, First Album, & More, Jeon Somi Spills Tea In Media Showcase For 'XOXO'!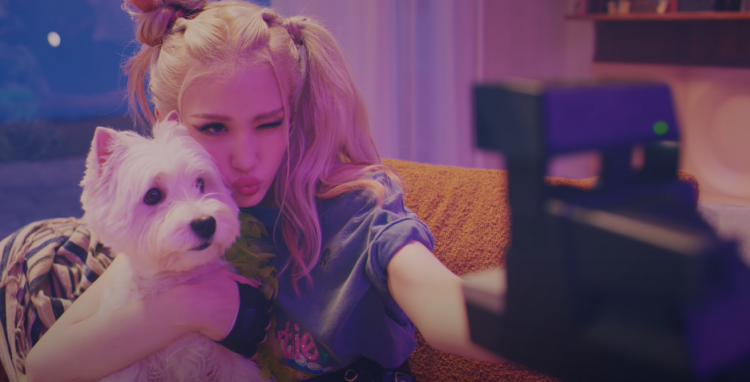 Jeon Somi came back with "XOXO" three months after dropping "DUMB DUMB." On the 29th of October, Somi held an online media showcase for her comeback.
When asked if she felt pressured due to the success of "DUMB DUMB," Somi noted that she felt confident and not pressured. "XOXO" makes her feel that she has a more confident image.
"The fact that it's my first full album is very meaningful. I worked really hard to prepare. If I had a focus, I'd say it was trying as many genres and diverse songs as possible. None of the songs are similar to each other. I also tried to show changes in my voice," Somi expressed.
When asked how she feels about working with Teddy once again, Somi revealed that he gave her more comfort than advice. Teddy kept his hands off her and he told her that it is her song. "He gave me a lot of comfort and confidence," Somi revealed.
"I get inspiration from songs from various places. This time, I got inspiration from a watermelon and wrote the song. I was looking at the watermelon I was eating and compared it to love. It's not as funny as it sounds, it's very sweet," Somi went on to add.
Similar to most comebacks, Jeon Somi will surely have a dance challenge with "XOXO" and when she was asked who she would want to do her new dance challenge with, Somi chose Leejung Lee from Mnet's "Street Woman Fighter."
Furthermore, fans got to hear what Somi wanted to achieve with "XOXO." For Somi, she poured everything she had into preparing for her album, making her comfortable and relaxed.
Somi explained, "Rather than specific results I want to achieve, I'm relieved to think that my fans can hear these songs. I think that because I've emptied my mind, I can be more relaxed and have more fun on stage."
For Somi, it has been two years since she made her solo debut. It is not easy to be a soloist according to Somi as you have to mature on your own.
But with her first-ever solo album "XOXO," Somi is on the correct trajectory in terms of where she wants to be in her solo career right now.
Congratulations to Somi for the successful comeback with "XOXO"!
© 2023 Korea Portal, All rights reserved. Do not reproduce without permission.
Tags:
kwave
,
kwave news
,
kwave updates
,
Kpop
,
kpop news
,
Kpop updates
,
YG
,
YG artists
,
YG Entertainment
,
YG Entertainment artists
,
YG Entertainment The Black Label
,
The Black Label
,
The Black Label artists
,
The Black Label news
,
The Black Label updates
,
The Black Label Somi
,
The Black Label Jeon Somi
,
Jeon Somi
,
Jeon Somi news
,
Jeon Somi updates
,
Jeon Somi album
,
Jeon Somi comeback
,
Jeon Somi XOXO
,
Somi
,
Somi News
,
Somi Updates
,
Somi comeback
,
Somi album
,
Somi XOXO
,
XOXO