Jeon Somi Spills The Tea On MMTG On How She & aespa's Giselle Became Besties!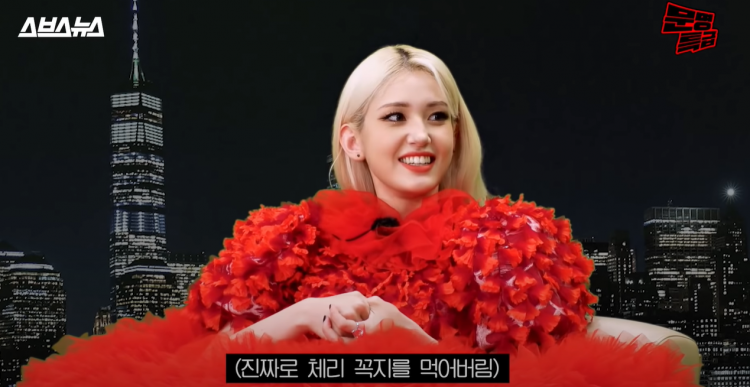 Fans have been fawning over the newly found friendship between Jeon Somi and aespa's very own Giselle! Here is how the two ultimately became close.
On the most recent episode of SBS's popular YouTube show "MMTG," which is notably hosted by JaeJae, Jeon Somi was taken on an exciting car ride with the show's MC!
As JaeJae and Jeon Somi relaxed and had fun jamming out to songs in the car, one of the tracks they eventually got to play was aespa's most recent hit, "Savage."
Immediately after aespa's "Savage" went on, Jeon Somi immediately began singing along. The "XOXO" singer then brought up her recent friendship with aespa's Giselle.
Turning to JaeJae, Jeon Somi adorably and proudly expressed, "My friend. Yeah, my Giselle. My girl!"
Following this, JaeJae then asked how the two K-pop stars became close and Jeon Somi explained, "I approached her first."
Jeon Somi even hilariously joked that she got the attention of aespa's Giselle by 'Flirting'!
"I saw online that Giselle had mentioned here and there that she liked my song. After seeing that, I couldn't just sit back and do nothing. One of my dancers for 'DUMB DUMB' was a choreographer for aespa, so I immediately went to her and told her, 'Unnie, I want to become friends with Giselle.' So I got her number right away," Jeon Somi further elaborated.
To the delight of JaeJae, Somi then added that she and Giselle see each other every other day. As of the filming of the "MMTG" episode, Somi revealed that she actually met up with Giselle the day prior and she was scheduled to see her again on that day.
Are you excited to see more of Jeon Somi X aespa's Giselle in the future?
Stay tuned for more news and updates regarding your favorite K-pop artists!
© 2023 Korea Portal, All rights reserved. Do not reproduce without permission.
Tags:
kwave
,
kwave news
,
kwave updates
,
Kpop
,
kpop news
,
Kpop updates
,
The Black Label
,
The Black Label artists
,
YG The Black Label
,
The Black Label Somi
,
The Black Label Jeon Somi
,
Jeon Somi
,
Jeon Somi news
,
Jeon Somi updates
,
MMTG Jeon Somi
,
Jeon Somi MMTG
,
Jeon Somi and aespa Giselle
,
aespa Giselle and Jeon Somi
,
Jeon Somi and Giselle
,
Giselle and Jeon Somi
,
MMTG Somi
,
Somi MMTG
,
Somi
,
Somi News
,
Somi Updates
,
Somi and Giselle
,
Giselle and Somi
,
Somi and aespa Giselle
,
aespa Giselle and Somi
,
aespa
,
aespa news
,
aespa updates
,
aespa members
,
aespa Giselle
,
aespa Giselle news
,
aespa Giselle updates
,
Giselle news
,
Giselle updates
,
Giselle
,
SM
,
SM artists
,
SM Entertainment
,
SM Entertainment artists
,
SM Entertainment aespa