Netizens Worried As Jeon Somi Admits She Lost Too Much Weight Ahead Of Comeback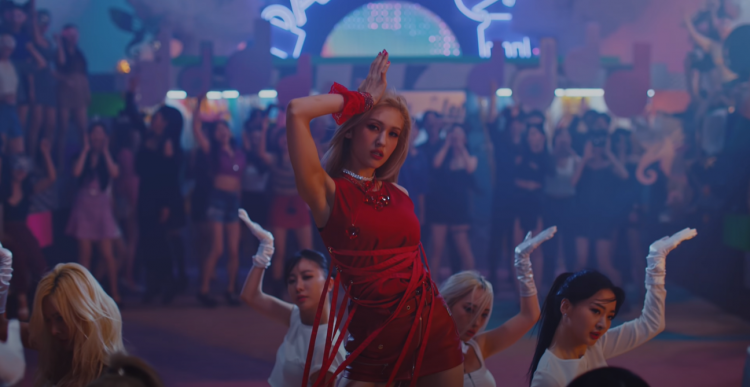 Jeon Somi previously made her highly-anticipated comeback entitled "DUMB DUMB" on the 2nd of August. It has garnered a lot of attention already as the music video for the single has already gotten over 44 million views, 1.4 million likes, and more than 64 thousand comments as of writing this article.
Previously on the 9th of August, in an episode of MBC FM4U's radio show entitled "Dream Radio", Jeon Somi was featured ahead of releasing her comeback. Aside from other topics, the K-pop soloist went on to shed some light on her health.
Due to this, netizens and personal fans of Jeon Somi showed their worry towards the soloist.
In the radio show, there was a segment where Jeon Somi decidedly read the comments of her fans. A plethora of comments were congratulating her for her latest comeback.
While reading her fans' comments, Jeon Somi particularly read a comment that said something that touched her. Jeon Somi went on to read aloud, "I love your new song, and the performance was amazing as well. It's all so perfect."
Due to the comment, Somi started tearing up. The soloist admitted, "Oh no. I think I'm going to cry now." Jeon Somi went on to add, "What shall I do? I feel like crying. I actually cry every day these days."
After hearing this, Jeon Hyo Seong, the MC of the radio show, expressed, "You know when you work really hard for something, and someone recognizes you for that? I believe Somi's feeling that at the moment."
After Jeon Hyo Seong complimented the soloist, Jeon Somi went on to reveal a worrying update. Jeon Somi admitted that she got an IV drip right before she came to the radio show.
"I told my fans not to worry about me, and I didn't want to tell them this, but I got an IV drop today because I didn't feel so well," Jeon Somi hesitantly shared.
Fans and netizens are hoping for the best for Jeon Somi, and hopefully, the soloist will regain her health very soon.
© 2022 Korea Portal, All rights reserved. Do not reproduce without permission.
Tags:
kwave
,
kwave news
,
kwave updates
,
Kpop
,
kpop news
,
Kpop updates
,
YG
,
YG artists
,
YG Entertainment
,
YG Entertainment artists
,
YG Entertainment news
,
YG Entertainment updates
,
YG Entertainment The Black Label
,
The Black Label
,
YG The Black Label
,
The Black Label Somi
,
The Black Label Jeon Somi
,
The Black Label news
,
The Black Label updates
,
Jeon Somi
,
Jeon Somi news
,
Jeon Somi udpates
,
Jeon Somi DUMB DUMB
,
Somi
,
Somi News
,
Somi Updates
,
Somi DUMB DUMB
,
DUMB DUMB
,
MBC FM4U Dream Radio
,
Dream Radio
,
MBC FM4U Dream Radio Jeon Somi
,
MBC FM4U Dream Radio Somi
,
Dream Radio Jeon Somi
,
Dream Radio Somi