Giselle Spills The Tea Regarding The 'ae-Members' Of aespa, Shocking fans!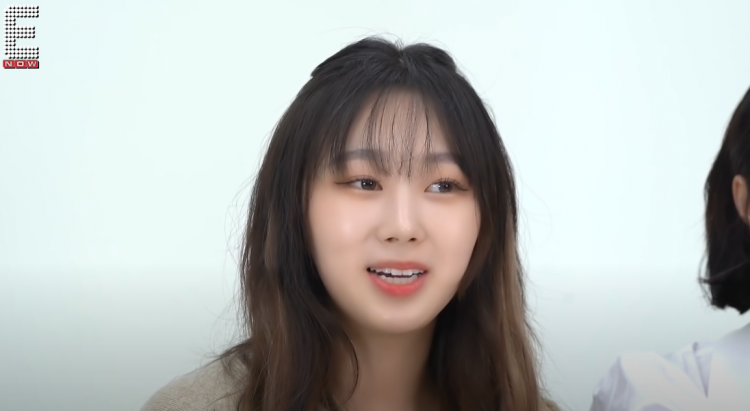 During their debut, SM Entertainment's aespa turned heads not only for their talent and visuals, but also for their unique concept wherein the K-pop group had "avatar" members, or "ae-members" aside from Karina, Giselle, Winter, and NingNing.
In a Zoom interview on the 30th of October with Sakshma Srivastav from E Now, Karina, Giselle, Winter, and NingNing of aespa were featured as guests and the 'monster rookies' sat down to answer a couple of fun and inquisitive questions.
Among the questions asked from aespa were regarding the relevance of their avatar concept, and what their so-called relationship with their ae-members was like as fans were eager to find out if the members all got along.
aespa's Giselle noted that their relationship with their 'ae-members' is not yet something people could call close as in their storyline, "Black Mamba", has been stopping the members from getting close with one another.
But with their most recent comeback with "Savage", it was noted that the human members and ae-members are now getting closer!
aespa's Giselle explained, "If you look at the lyrics from our debut song "Black Mamba" until "Savage", there was a villain that would always disturb our our 'synk' with our 'ae-members', so we haven't really had a chance to get too close with them yet. But if you see "Savage", we're kind of beating 'Black Mamba' and getting somewhere."
"I think it's getting us a lot closer to our 'ae-members' as you can tell...we were dancing next to them in 'Savage'. We actually got to see them and practice with them, stuff like that. But we're still on the journey to getting close with them," aespa's Giselle added.
In the interview, aespa's Winter also talked about how close they were beating "Black Mamba" in their storyline. Winter told Sakshma Srivastav that in "Savage", the aespa members were ready to fight as they finally reached "Kwangya"!
This could mean that in the coming aespa comebacks, the human members could be interacting more with the ae-members!
© 2023 Korea Portal, All rights reserved. Do not reproduce without permission.
Tags:
E Now
,
E Now news
,
E Now updates
,
E Now aespa
,
aespa E Now
,
kwave
,
kwave news
,
kwave updates
,
Kpop
,
kpop news
,
Kpop updates
,
SM
,
SM artists
,
SM Entertainment
,
SM Entertainment artists
,
SM Entertainment news
,
SM Entertainment update
,
SM Entertainment updates
,
SM Entertainment aespa
,
SM Entertainment aespa Giselle
,
SM Entertainment Giselle
,
aespa
,
aespa news
,
aespa updates
,
aespa Giselle
,
aespa Giselle news
,
aespa Giselle updates
,
Giselle
,
Giselle news
,
Giselle updates