Reaching New Heights: Actor Lee Jung Jae Is Now The New Global Ambassador For Gucci!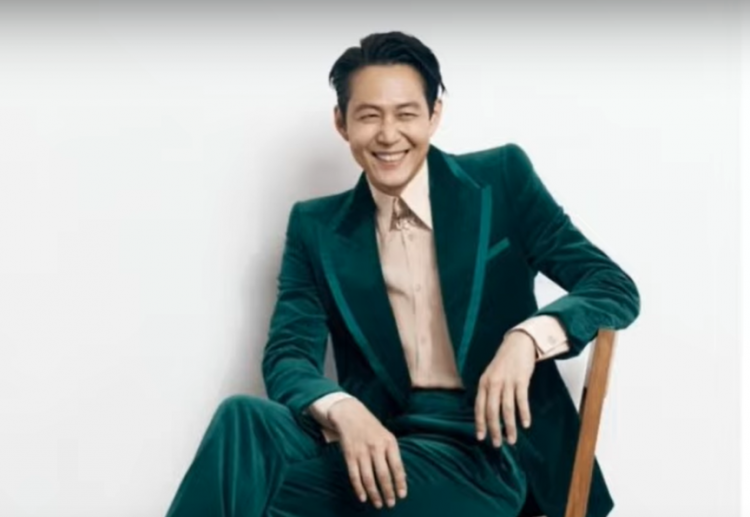 Popular actor Lee Jung Jae, known for his roles in "Chief of Staff," "Squid Game," and many more, has reached even more acclaim internationally with the success of his recent show with Netflix!
Netflix's "Squid Game" has notably become such a hit, fans have been demanding a second season!
To confirm this, director Hwang Dong Hyuk shared two statements; "Squid Game has received so much love that there is no choice to make a season 2" and "there will be a second season."
But to counter director Hwang Dong Hyuk's statement, a Netflix spokesperson clarified the reports by expressing "We are reviewing season 2, but nothing has been confirmed yet."
Regardless of the outcome of Netflix's second season for "Squid Game," Lee Jung Jae will still keep reaping the benefits for his role in the show's first season.
Already a household name in South Korea, Lee Jung Jae has now branched out globally as he has now garnered multitudes of fans from other countries due to his amazing charisma and skills in acting.
Thus, it came to no one's surprise as Lee Jung Jae has recently been dubbed as the global brand ambassador for Gucci, an Italian luxury item brand!
An insider from Gucci revealed, "With a successful career based on his profound and versatile acting and a sophisticated fashion style, Lee Jung Jae is well-loved all around the world as an artist who represents South Korea."
Furthermore, the insider noted that Lee Jung Jae's charismatic and iconic style and a strong self-identity are similar to Gucci's philosophy on values on acceptance of diversity and even self-expression.
Fans will get to enjoy Lee Jung Jae as a director as well as the film entitled "Hunt" will be his next acting project and his directorial debut.
Lee Jung Jae's photos that were revealed with the announcement highlight the actor's charisma, deep eyes, and refreshing smile.
© 2023 Korea Portal, All rights reserved. Do not reproduce without permission.
Tags:
kwave
,
kwave news
,
kwave updates
,
Kdrama
,
kdrama news
,
kdrama updates
,
Lee Jung Jae
,
Lee Jung Jae news
,
Lee Jung Jae updates
,
Lee Jung Jae
,
Lee Jung Jae news
,
Lee Jung Jae updates
,
Gucci Lee Jung-Jae
,
Lee Jung-Jae Gucci
,
Gucci Lee Jung-Jae
,
Lee Jung-Jae Gucci
,
Lee Jung Jae global ambassador
,
Lee Jung Jae Gucci global ambassador
,
Lee Jung Jae Gucci global ambassador
,
Lee Jung Jae global ambassador
,
Gucci
,
GUCCI news
,
GUCCI updates