Back & Forth Between 'Squid Game' Creator & Lebron James Have Gotten The Attention Of Netizens!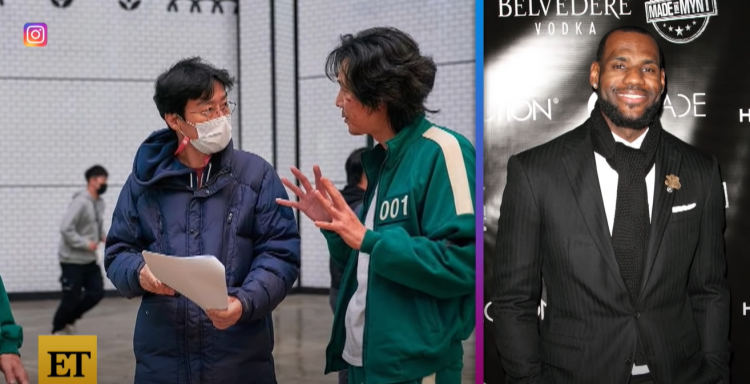 The Lakers' superstar LeBron James previously gave his opinion regarding the ending of Netflix's " Squid Game," and this has triggered a hilarious back and forth between him and Hwang Dong Hyuk, the creator of the show.
In a postgame interview earlier this October, James and Anthony Davis talked about Netflix's "Squid Game" and fans were noting that James was not a fan of the show's ending.
Lebron James noted, "Yeah, I did finish it. Did you finish it? You watched it? You done? Yeah, I didn't like the ending though. No, I know they started off with a season two but like, get on the f**king flight, go see your daughter, bro. Like, what are you doing?"
Hwang Dong Hyuk responded to James's statement in an interview and "The Squid Game" creator defended the ending of his show.
"LeBron James is cool and can say what he wants. I respect that. I'm very thankful he watched the whole series. But I wouldn't change my ending. That's my ending. If he has his own ending that would satisfy him, maybe he could make his own sequel. I'll check it out and maybe send him a message saying, 'I liked your whole show, except the ending.'," Hwang Dong Hyuk fired back.
LeBron James responded to Hwang's comment on Twitter by tweeting:
"This can't be real right??!! I hope not."
Hwang Dong Hyuk has been conjuring up the plot of "Squid Game" for almost a decade and it comes to no one's surprise that the creator would be adamantly defending his work since a plethora of people has banded together to become certified fans.
Hwang Dong Hyuk has yet to respond to Lebron's tweet but it seems as though further interaction between the two would happen anytime soon.
What are your thoughts on the ending of "Squid Game"?
© 2023 Korea Portal, All rights reserved. Do not reproduce without permission.
Tags:
kwave
,
kwave news
,
kwave updates
,
Kdrama
,
kdrama news
,
kdrama updates
,
US
,
US news
,
US updates
,
NBA
,
NBA news
,
NBA Updates
,
Lakers
,
Lakers Lebron James
,
Netflix
,
Netflix News
,
netflix updates
,
Netflix Squid Game
,
Netflix Squid Game news
,
Netflix Squid Game updates
,
Netflix Squid Game creator
,
Squid Game
,
Squid Game news
,
Squid Game updates
,
Squid Game creator
,
Squid Game Hwang Dong Hyuk
,
Hwang Dong Hyuk Squid Game
,
Hwang Dong Hyuk
,
Hwang Dong Hyuk news
,
Hwang Dong Hyuk updates
,
Hwang Dong Hyuk and Lebron James
,
Lebron James and Hwang Dong Hyuk
,
LeBron James
,
LeBron James news
,
LeBron James updates