Netizens Saddened But Supportive As Actor Seo Kang Joon Will Begin Military Service This November!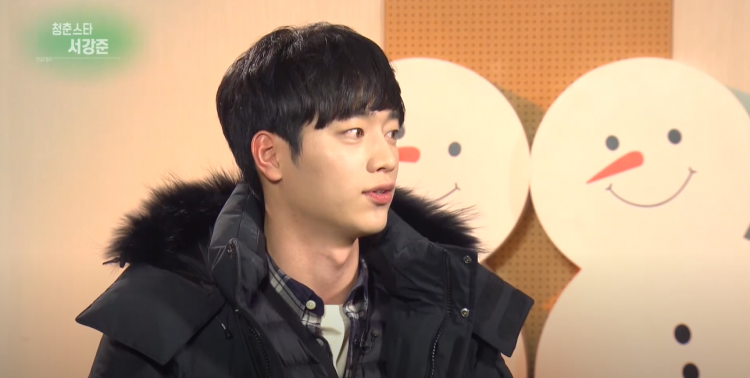 To the sadness of netizens and fans, actor Seo Kang Joon has been confirmed to be gearing up to start his mandatory military service within this month.
Seo Kang Joon is a popular Korean actor and singer who was a former member of the actor group 5urprise, the first actor group consisting of Yoo Il, Seo Kang Joon, Gong Myung, Kang Tae Oh and Lee Tae-hwan.
Seo Kang Joon gained popularity due to his role in the series "Cheese in the Trap" in 2016 and has since followed up with brilliant performances in "Entourage" in 2016 as well, "Are You Human Too?" in 2018, "The Third Charm" in 2018, "Watcher" in 2019, and "When The Weather Is Fine" previously in 2020.
On the 8th of November, an industry insider revealed that Seo Kang Joon is enlisting as an active-duty soldier on November 23. This comes to no one's surprise as the actor is 28 years old and is nearing the end of the window for his mandatory enlistment.
Not long after the reports surfaced, Seo Kang Joon's agency, Man of Creation, dropped the following announcement:
"Hello. This is Man of Creation.
Seo Kang Joon is enlisting on November 23 to carry out his mandatory service. For safety and to prevent the spread of COVID-19, there will be no official event, and his enlistment location and time will not be revealed, so we ask for your generous understanding.
Please show support so Seo Kang Joon can carry out his mandatory service in good health.
Thank you."
Notably, actor Seo Kang Joon has confirmed to have finished filming for his new drama entitled "Grid" and new movie entitled "Happy New Year," which are both slated to be dropped next year in 2022.
Fans and netizens wish Seo Kang Joon good luck and a safe and fast mandatory military service!
Stay tuned for more news and updates regarding your favorite Korean actors and actresses!
© 2023 Korea Portal, All rights reserved. Do not reproduce without permission.
Tags:
kwave
,
kwave news
,
kwave updates
,
Kdrama
,
kdrama news
,
kdrama updates
,
Man of Creation
,
Man of Creation news
,
Man of Creation updates
,
Man of Creation actor
,
Man of Creation artists
,
Man of Creation Seo Kang Joon
,
Man of Creation Seo Kang Joon
,
Seo Kang Joon
,
Seo Kang Joon news
,
Seo Kang Joon updates
,
Seo Kang Joon
,
Seo Kang Joon news
,
Seo Kang Joon updates
,
Seo Kang-Joon military service
,
Seo Kang-Joon military service
,
mandatory military service
,
Military service
,
5urprise
,
5urprise news
,
5urprise updates
,
5urprise Seo Kang Joon
,
5urprise Seo Kang Joon news
,
5urprise Seo Kang Joon updates
,
5urprise Seo Kang Joon
,
5urprise Seo Kang Joon news
,
5urprise Seo Kang Joon updates