'Cheese in the Trap' Actor Seo Kang Joon Fires Back Against Malicious Commenters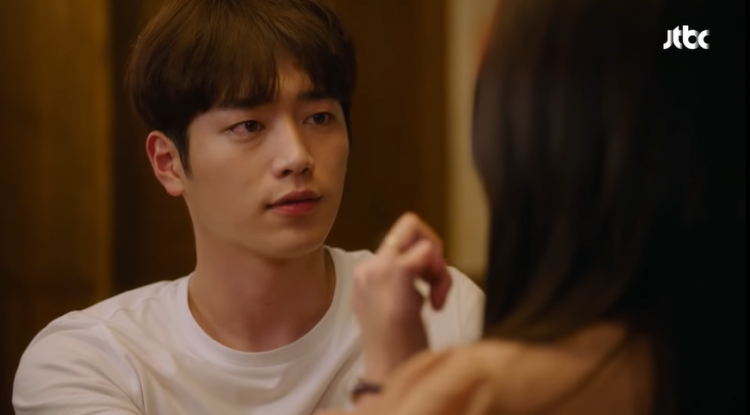 Many celebrities and idols face criticisms over their appearance, attitude, and even past actions. Such opinions might have a valid basis but there are of course some who are beyond reason and are just plain malicious.
Just today, "Cheese in the Trap" star Seo Kang Jun's agency Man Of Creation (M.O.C) announced that they will be pursuing legal actions against malicious commenters on behalf of the actor.
In an official statement, Man Of Creation shared that they are currently in the process of filing lawsuits against malicious commenters from a variety of social media platforms. Seo Kang Jun's agency explained that they'll be firing back against those guilty of defamation, spreading of false news, personal attacks, invasion of privacy, and sexual harassment against their artists.
The agency also revealed that they have gathered the necessary evidence to support their claims and have filed a lawsuit to the Seoul Central District Prosecutor's Office. Accordingly, investigations are currently underway in order to pinpoint the identity of the malicious commenters.
"Based on self-monitoring and data sent by fans, we are closely monitoring the malicious posts on social media and online communities in various ways. We will continue to take legal action so that malicious commenters can receive strict legal punishment," Man Of Creation Agency stated.
Seo Kang Jun's most notable dramas include "Cunning Single Lady," " What Happens to MY Family?," "The Best Future," "Splendid Politics," "Cheese in the Trap," "Entourage," "Are You Human Too?," "The Third Charm," "WATCHER," and "When the Weather is Fine."
Meanwhile, Seo Kang Jun recently appeared as Seo Na Joo for the tvN short drama "Love Refresh" alongside Jang Hee Ryung, Bang Eun Jung, and Kim Yi Kyung. Seo Kang Jun is also set to star in the upcoming dramas "Greed" and "Something About Us."
Stay tuned for more updates!
© 2023 Korea Portal, All rights reserved. Do not reproduce without permission.