What Does It Mean To Be A K-Pop Idol? TWICE's Tzuyu & Nayeon Goes In-Depth!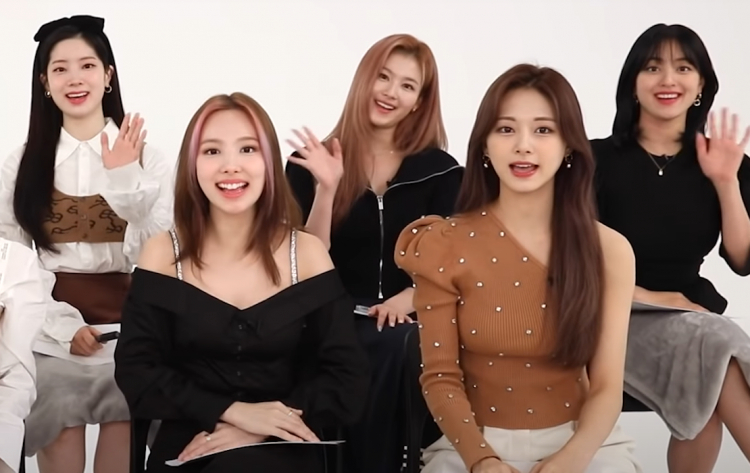 JYP Entertainment's TWICE is one of the most popular and successful K-pop groups to date and this is due to the talent, personality, grit, visuals, and charisma of the members. But their confidence was not always present.
Notably, two specific members of TWICE have gone on to share when they realized they had what it takes to be K-pop idols.
In a previous interview with Billboard, the members of TWICE were asked "Who made you realize you could be an artist full-time?" TWICE's unnie and maknae, Nayeon and Tzuyu, answered this by sharing their stories.
As per TWICE's Nayeon, her friends, family, and of course herself were the people who made her realize that she had what it takes to become a K-pop idol. Nayeon had the confidence to chase her dreams from them, and it was a huge help that the people around her gave their unwavering support.
"Myself and the people around me! I constantly reminded myself that I can be whatever I put my mind to, and the people around me always supported my decision," TWICE's Nayeon revealed.
TWICE's Nayeon also added that the people around her also helped her find a way to achieve her dream to become an artist.
For TWICE's maknae Tzuyu, she thanked the artists of JYP Entertainment who guided her well during her trainee days. It was the advice she got from them that caused her to stop and think about the path that she was going to ultimately choose.
"I was lucky enough to get advice from various JYPE artists. Their honest and wise advice helped me think deeply about my path and where it would take me from different viewpoints," TWICE's Tzuyu noted.
Nayeon and Tzuyu are now some of the most popular K-pop artists to date and ONCEs, the fandom name of TWICE, would not have met them without the unwavering support they got from the people around them.
© 2022 Korea Portal, All rights reserved. Do not reproduce without permission.
Tags:
kwave
,
kwave news
,
kwave updates
,
Kpop
,
kpop news
,
Kpop updates
,
JYP
,
JYP artists
,
JYP Entertainment
,
JYP Entertainment artists
,
JYP Entertainment news
,
JYP Entertainment updates
,
JYP Entertainment TWICE
,
JYP Entertainment TWICE Tzuyu
,
JYP Entertainment TWICE Nayeon
,
JYP Entertainment Tzuyu
,
JYP Entertainment Nayeon
,
TWICE
,
TWICE news
,
TWICE Updates
,
Twice Tzuyu
,
TWICE Tzuyu news
,
TWICE Tzuyu updates
,
TWICE Nayeon
,
TWICE Nayeon news
,
TWICE Nayeon updates
,
Tzuyu
,
Tzuyu News
,
Tzuyu updates
,
Nayeon
,
Nayeon news
,
Nayeon updates