2NE1 Member, Sandara Park, Admits To Lifestyle Change Ahead Of Alleged Weight Gain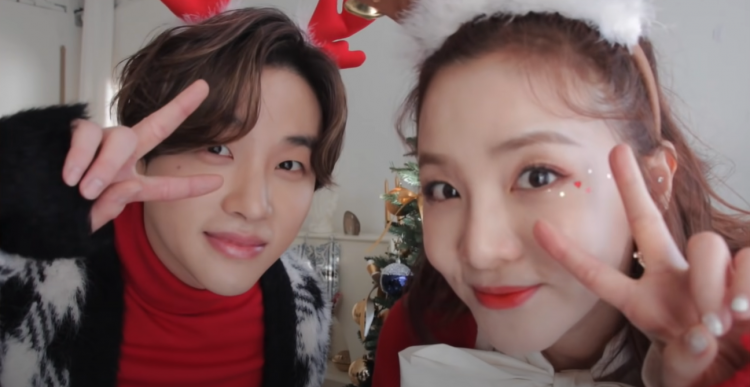 Not long ago, 2NE1 member Sandara Park confirmed that she would be leaving YG Entertainment after 17 years long years with the entertainment agency. Beyond that, news regarding a potential musical comeback, may it be with 2NE1 or a single release, has not been announced.
Ahead of that, Sandara Park once again made headlines as she reportedly gained weight and is now eating healthy and even started going to the gym.
Two days ago, 2NE1's Sandara Park posted photos of her on Instagram nomming on a banana. As usual, her personal fans went on to swarm the post with comments and likes, but the main reason it went viral is because of the caption.
Sandara's caption being:
"Bananas are yummy~ trying to fill my stomach before I go into filming. Ramen...chicken...ddukbokki...chapaghetti...I want to eat it all."
This means that Sandara is probably going on a diet, eating healthier food rather than the food she mentioned in her post.
Sandara Park was previously featured on an episode of KBS2's "Problem Child in the House," and she went on to recollect on the previous dates that she was able to maintain a slim figure even though she was not regularly going on a diet.
Adorably enough, Sandara noted that she previously even wanted to gain weight as she was known for her visuals and slim physique during her days with 2NE1. Nowadays, she is trying to lose the weight she has gained.
Sandara was able to gain weight due to spending time with the comedians Kim Sook and Park Na Rae. As per the South Korean icon, she was able to gain 7 to 8 kg, around 15 to 17 lbs.
Moreover, Sandara Park also shared that she has started paying for a gym membership to further add to her weight loss routine aside from dieting.
Regardless of her weight, fans of Sandara Park will always find her beautiful and support her!
© 2023 Korea Portal, All rights reserved. Do not reproduce without permission.
Tags:
kwave
,
kwave news
,
kwave updates
,
Kpop
,
Kpop updates
,
kpop news
,
Sandara Park
,
Sandara park News
,
Sandara Park Updates
,
Sandara Park Instagram
,
Dara
,
Dara news
,
Dara updates
,
Dara Instagram
,
2NE1
,
2NE1 news
,
2NE1 updates
,
Problem Child in the House
,
KBS
,
KBS2 Problem Child in the House
,
KBS2
,
KBS2 news
,
KBS2 updates
,
KBS news
,
KBS updates