BTS, IU, aespa, & More, October's Most Popular Singers In Terms Of Brand Reputation Rankings!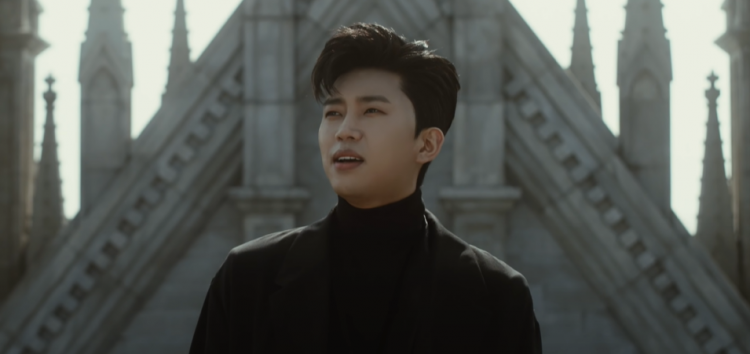 K-pop fans and netizens were recently given the rankings for the brand reputation rankings for their favorite individual K-pop girl group members for this October.
Now, find out if your favorite overall singer, for all genres, made the top 30 in terms of brand reputation rankings for this month!
As of writing this article, today on the 23rd of October, The Korean Business Research Institute has gone on to release their data regarding this month's brand reputation rankings for overall individual singer rankings.
The previously mentioned brand reputation rankings data were gathered while doing research on the participation of consumers, coverage of media, interaction, and lastly, the community indexes of multiple well-known and talented singers.
Furthermore, the data ranges from the dates of the 23rd of September up until the 23rd of October.
Starting off the top 5 is SM Entertainment's monster rookie K-pop girl group, aespa. Karina, Giselle, Winter, and NingNing saw a 200.51% rise in their brand reputation index, tallying an index of 7,688,906 for October.
In 4th place is Lee Chan Won garnering a total index of 8,774,191 and closely ahead on the 3rd spot is IU with a brand reputation index of 10,201,291, marking a 74.70% compared to her brand ranking index in September.
Sitting comfortably in 2nd place is BTS as the 7-member K-pop boy group collected a brand reputation index of 15,400,718. BTS saw a rise of 11.65% compared to their score in September.
In the top spot is Im Young Woong, seeing a rise of 20.99% since last month. The popular trot singer's total index for this month is 16,065,999.
The top 30 singers in terms of brand reputation rankings are as follows:
#30 Baek Ji Young
#29 Red Velvet
#28 EXO
#27 Lee Seung Yoon
#26 JYJ's Kim Junsu
#25 Brave Girls
#24 Oh My Girl
#23 Sunmi
#22 NCT
#21 Lee Mujin
#20 STAYC
#19 Song Ga In
#18 Kim Hee Jae
#17 Lee Seung Gi
#16 Highlight
#15 TWICE
#14 BLACKPINK's Lisa
#13 Girls' Generation's Taeyeon
#12 Kang Daniel
#11 Jeong Dong Won
#10 Jang Min Ho
#9 SEVENTEEN
#8 BLACKPINK
#7 Jessi
#6 Young Tak
#5 aespa
#4 Lee Chan Won
#3 IU
#2 BTS
#1 Im Young Woong
Congratulations to all the singers who made the list!
© 2023 Korea Portal, All rights reserved. Do not reproduce without permission.
Tags:
singer brand reputation rankings
,
Brand Reputation Rankings singer
,
The Korean Business Research Institute
,
The Korean Business Research Institute news
,
The Korean Business Research Institute updates
,
kwave
,
kwave news
,
kwave updates
,
Kpop
,
kpop news
,
Kpop updates
,
Baek Ji Young
,
Red Velvet
,
EXO
,
Lee Seung Yoon
,
JYJ Kim Junsu
,
Brave Girls
,
Oh My Girl
,
Sunmi
,
NCT
,
Lee Mujin
,
STAYC
,
Song Ga In
,
Kim Hee Jae
,
Lee Seung Gi
,
HIGHLIGHT
,
TWICE
,
blackpink lisa
,
Lisa
,
girls generation taeyeon
,
Taeyeon
,
SNSD Taeyeon
,
Kang Daniel
,
Jeong Dong Won
,
Jang Min Ho
,
Seventeen
,
BLACKPINK
,
Jessi
,
Young Tak
,
aespa
,
Lee Chan Won
,
IU
,
BTS
,
Im Young Woong