Comeback Goddess: IU's 'Strawberry Moon' Achieves Certified All-Kill To The Delight Of Uaenas!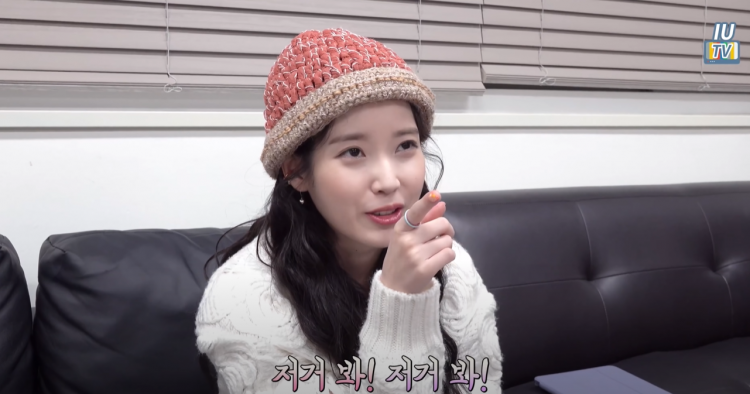 IU finally made her highly-awaited comeback on the 18th of October, dropping her new single entitled "Strawberry Moon"!
IU's "Strawberry Moon" is a new digital single and as per the single's description on Melon, the song was first thought of by IU as an easy listening track with an acoustic guitar. But the addition of Lee Jong Hoon's piano theme turned it into a very calming pop-rock song.
Notably, Lee Jong Hoon and Lee Chae Gyu, both producers, also went on to add elements of the electronic genre to make listeners feel as though they are in space.
Currently, the music video for IU's "Strawberry Moon" already has 6.5 million views, 698k likes, and 35,634 comments to show how much listeners love IU's new single!
Furthermore, only two days after the release of her new song, IU has already achieved her third certified all-kill of 2021 alone!
As of 12:30 p.m. KST on the 20th of October, IU's new digital single "Strawberry Moon" has been dubbed a certified all-kill. The new single immediately sky-rocketed to the top of Korea's major real-time charts not long after it was dropped a couple of days ago on the 18th of October.
Fans know that a certified all-kill is given to songs that place first on the daily and 24Hits charts of Melon, the daily and real-time charts of Genie and Bugs, VIBE's daily chart, and the real-time charts of FLO and iChart.
It is yet uncertain if IU's "Strawberry Moon" will also garner a perfect all-kill, which needs the single to top the iChart weekly chart.
Additionally, IU has already garnered two other all-kills in this year alone in both certified and perfect all-kills, with her previous tracks "Celebrity" and "LILAC."
Congratulations to IU on the success of "Strawberry Moon"!
© 2023 Korea Portal, All rights reserved. Do not reproduce without permission.
Tags:
kwave
,
kwave news
,
kwave updates
,
Kpop
,
kpop news
,
Kpop updates
,
EDAM
,
EDAM artists
,
Edam Entertainment
,
Edam Entertainment artists
,
Edam Entertainment IU
,
IU
,
IU news
,
IU Updates
,
IU Comeback
,
IU New Song
,
IU digital single
,
IU Strawberry Moon
,
IU Strawberry Moon Certified All-Kill
,
IU Certified All-Kill
,
Certified All-Kill
,
Certified All-Kill IU
,
Certified All-Kill IU Strawberry Moon
,
Strawberry Moon Certified All-Kill
,
Certified All-Kill Strawberry Moon
,
Strawberry Moon