aespa's Winter, BLACKPINK's Lisa, Red Velvet's Joy, & More, October's Top K-Pop Girl Group Members!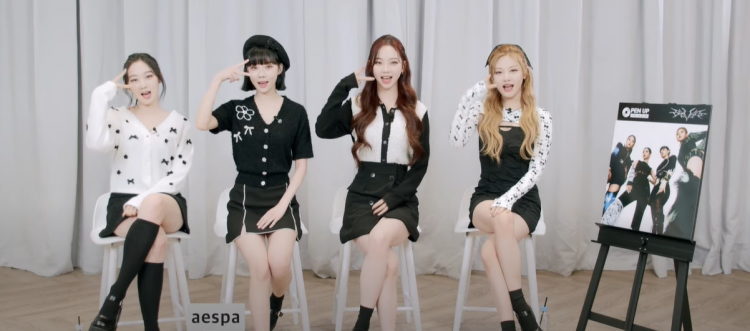 Just recently, K-pop Netizens and fans were introduced to the brand reputation rankings for K-pop girl groups for this October.
Now, find out if your favorite K-pop girl group member made the top 30 for the individual rankings for the month of October!
As of writing this article, today on the 17th of October, The Korean Business Research Institute has gone on to release their data regarding this month's brand reputation rankings for overall individual K-pop girl group member rankings.
The aforementioned brand reputation rankings data were gathered while doing research on the participation of consumers, coverage of media, interaction, and lastly, the community indexes of multiple K-pop girl groups.
Furthermore, the data ranges from the dates of the 17th of September up until the 16th of October.
Starting off the top 6, SM Entertainment's aespa swept the 4th - 6th spots as Karina, Giselle, and Ningning got fourth, fifth, and sixth places respectively.
For the top 2 and 3, BLACKPINK's Jennie retained her second-place spot garnering a brand reputation index of 3,273,660 for the month and BLACKPINK's Lisa came in at third palace with a total brand index of 3,212,231 for the month of September!
Claiming the top spot is aespa's Winter, getting a total brand reputation index of 3,889,780 for the month of October, marking a 72.21% rise in her score since last month.
Here are the other K-pop artists who made it to the top 30 individual K-pop girl group members for the month of October:
#30 fromis_9's Lee Chaeyoung
#29 Oh My Girl's Binnie
#28 fromis_9's Lee Nagyung
#27 ITZY's Yuna
#26 Oh My Girl's Hyojung
#25 Girls' Generation's Seohyun
#24 ITZY's Chaeryeong
#23 STAYC's Seeun
#22 PURPLE KISS's Swan
#21 Cherry Bullet's Jiwon
#20 MAMAMOO's Solar
#19 Girls' Generation's Sooyoung
#18 ITZY's Yeji
#17 Oh My Girl's Arin
#16 Girls' Generation's YoonA
#15 ITZY's Ryujin
#14 ITZY's Lia
#13 BLACKPINK's Rosé
#12 TWICE's Mina
#11 fromis_9's Song Hayoung
#10 LOONA's Chuu
#9 MAMAMOO's Hwasa
#8 Red Velvet's Joy
#7 BLACKPINK's Jisoo
#6 aespa's Ningning
#5 aespa's Giselle
#4 aespa's Karina
#3 BLACKPINK's Lisa
#2 BLACKPINK's Jennie
#1 aespa's Winter
Congratulations to the individual K-pop girl group members!
© 2023 Korea Portal, All rights reserved. Do not reproduce without permission.
Tags:
kwave
,
kwave news
,
kwave updates
,
Kpop
,
kpop news
,
Kpop updates
,
The Korean Business Research Institute
,
The Korean Business Research Institute news
,
The Korean Business Research Institute updates
,
The Korean Business Research Institute brand reputation rankings
,
Brand Reputation Ranking
,
brand reputation ranking news
,
brand reputation ranking updates
,
brand reputation rankings
,
brand reputation rankings news
,
brand reputation rankings updates
,
brand reputation rankings kpop girl group
,
brand reputation rankings kpop girl group members
,
Fromis 9
,
fromis_9 Lee Chaeyoung
,
Lee Chaeyoung
,
Chaeyoung
,
fromis_9 Chaeyoung
,
Oh My Girl
,
Oh My Girl Binnie
,
Binnie
,
fromis_9 Lee Nagyung
,
fromis_9 Nagyung
,
Lee Nagyung
,
Nagyung
,
ITZY
,
ITZY Yuna
,
Yuna
,
OH MY GIRL Hyojung
,
Hyojung
,
Girls' Generation
,
SNSD
,
Girls Generation Seohyun
,
SNSD Seohyun
,
Seohyun
,
ITZY Chaeryeong
,
Chaeryeong
,
STAYC
,
STAYC Seeun
,
Seeun
,
purple kiss
,
PURPLE KISS Swan
,
Swan
,
Cherry Bullet
,
Cherry Bullet Jiwon
,
Jiwon
,
Mamamoo
,
mamamoo solar
,
solar
,
girls generation sooyoung
,
SNSD Sooyoung
,
Sooyoung
,
ITZY Yeji
,
yeji
,
Oh My Girl Arin
,
Arin
,
ITZY Ryujin
,
Ryujin
,
ITZY Lia
,
lia
,
BLACKPINK
,
blackpink rose
,
blackpink rose
,
Rose
,
Rose
,
TWICE
,
TWICE Mina
,
Mina
,
fromis_9 Song Hayoung
,
fromis_9 Hayoung
,
Song Hayoung
,
Hayoung
,
LOONA Chuu
,
Chuu
,
MAMAMOO Hwasa
,
Hwasa
,
Red Velvet
,
Red Velvet Joy
,
Joy
,
blackpink jisoo
,
Jisoo
,
aespa
,
aespa NingNing
,
Ningning
,
aespa Giselle
,
Giselle
,
aespa Karina
,
karina
,
aespa Winter
,
winter
,
blackpink jennie
,
Jennie
,
blackpink lisa
,
Lisa