Namgoong Min, Kim Seon Ho: Get To Know The Most Popular K-Drama Stars For The Month of October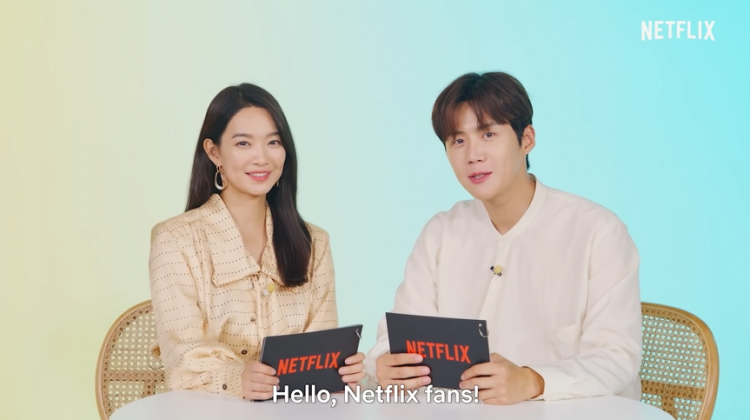 The Korean Business Research Institute has released the October brand rankings for K-Drama actors. Check out to see if your favorite stars made it!
The brand reputation index of K-Drama actors was analyzed using an algorithm using data gathered from consumer behavior classified into participation, communication, media, community, and social value. It measures positive and negative evaluations of brands, sources and interest in media, consumer interest and traffic.
Topping this month's list is Namgoong Min. The actor who is currently starring in MBC's "The Veil" was analyzed with a total brand reputation index score of 7,318,385. Namgoong Min's brand index saw a whopping 252.87% increase compared to his score from last month.
Tailing at a close second is "Hometown Cha-Cha-Cha" lead actor Kim Seon Ho. The trending actor scored a total brand reputation index of 7,201,577 from September 11 to October 11. Kim Seon Ho saw a 29.72% increase compared to his September brand index.
In third place is Shin Min Ah, Kim Seon Ho's leading lady for "Hometown Cha-Cha-Cha." The actress scored a total of 5,935,645 brand reputation index which is a 38.66% increase from her score last month.
Completing the top five are "Hospital Playlist 2" stars Jo Jung Suk and Jeon Mi Do at fourth and fifth places, respectively.
Check out the top 30 K-Drama actors for the month of October below.
#30 Cha Tae Hyun
#29 So Yi Hyun
#28 Hong Eun Hee
#27 Choi Jung Yoon
#26 Lee Sang Yoon
#25 Jeon Hye Bin
#24 Jin Seo Yeon
#23 Jo Yeo Jeong
#22 Ahn Bo Hyun
#21 Park Ha Sun
#20 Yoo Yeon Seok
#19 Park Gyu Young
#18 Jung Kyung Ho
#17 Kim Ji Eun
#16 Jeon Do Yeon
#15 Kim Min Jae
#14 Lee Se Hee
#13 Kim Go Eun
#12 Gong Myung
#11 Kim Yoo Jung
#10 Lee Sang Yi
#9 Ryu Jun Yeol
#8 Ahn Hyo Seop
#7 Honey Lee
#6 Kim Dae Myung
#5 Jeon Mi Do
#4 Jo Jung Suk
#3 Shin Min Ah
#2 Kim Seon Ho
#1 Namgoong Min
Congratulations to everyone included in the rankings!
© 2023 Korea Portal, All rights reserved. Do not reproduce without permission.