EXO-Ls Hyped As EXO's Kai Talks About His Plans On YouTube, Solo Career, & More!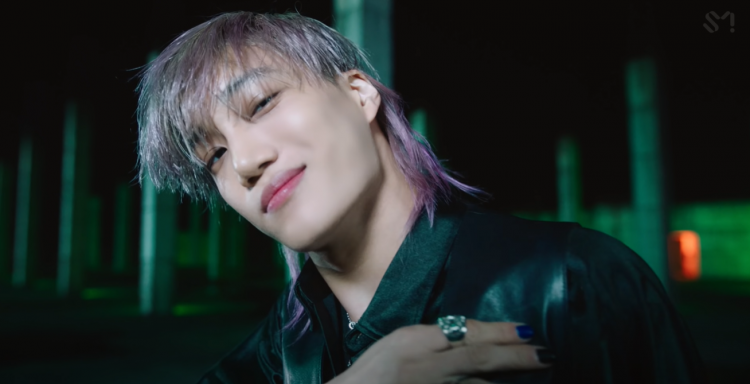 On the 14th of October, Elle magazine revealed one of their cover features for the November edition of their magazine which was none other than EXO's Kai!
Notably, EXO's Kai is known to not shy away from fashion.
A month ago on the 14th of September, the city of Seoul officially announced, "Next month, from October 7 to 15, 2022 S/S Seoul Fashion Week will be held digitally in a contact-free fashion. It will be held using fashion films from Seoul's historical landmarks."
Moreover, the event also revealed that EXO's Kai was to be the global ambassador for the upcoming Seoul Fashion Week 2022.
Aside from his ability to dance and stage presence, EXO's Kai is one of the top K-pop idols who are known for their fashion sense. But this is only one of the many solo projects Kai has been recently doing.
As noted above, EXO's Kai has been busy starring in variety shows and also filming content for EXO's YouTube channel through his personal series entitled "KAIst," to the delight of the EXO-Ls, the fandom name of EXO.
EXO's Kai revealed, "It would be nice if many fans could watch. The filming itself is enjoyable. While meeting a wide array of people, I'm also learning new things."
Beyond this, the EXO member also opened up about his plans for his solo music. Previously in 2020, EXO's Kai dropped his first solo album entitled "KAI" with the title track "Mmmh."
"Rather than tossing out a clear concept, it's more fun to inspire diverse thoughts in the people watching. After all, the interpretation is up to each individual. I want to become an artist who opens up new perspectives for people," EXO's Kai further explained.
Since some of the members of SM Entertainment's EXO are still currently going through their military services, the members who are done/not yet enlisted are traversing other means to give content to their supportive and loving fans, the EXO-Ls!
© 2023 Korea Portal, All rights reserved. Do not reproduce without permission.
Tags:
kwave
,
kwave news
,
kwave updates
,
Kpop
,
kpop news
,
Kpop updates
,
SM
,
SM artists
,
SM Entertainment
,
SM Entertainment artists
,
SM Entertainment news
,
SM Entertainment updates
,
SM Entertainment EXO
,
SM Entertainment Kai
,
SM Entertainment EXO Kai
,
EXO
,
exo news
,
EXO updates
,
EXO members
,
EXO Kai
,
EXO Kai news
,
EXO Kai updates
,
ELLE EXO Kai
,
EXO Kai ELLE
,
ELLE Korea EXO Kai
,
EXO Kai ELLE Korea
,
ELLE Magazine EXO Kai
,
EXO Kai ELLE Magazine
,
ELLE Korea Magazine EXO Kai
,
EXO Kai ELLE KOREA Magazine
,
Elle
,
ELLE news
,
ELLE updates
,
Elle Magazine
,
ELLE Magazine news
,
ELLE Magazine updates
,
Elle Korea
,
ELLE Korea news
,
ELLE Korea updates
,
ELLE Korea Magazine
,
ELLE Korea Magazine news
,
ELLE Korea Magazine updates
,
KAI
,
Kai news
,
KAI updates
,
KAIST
,
KAIst news
,
KAIst updates
,
SMTOWN
,
SMTOWN news
,
SMTOWN updates