ASTRO's Cha Eunwoo, NCT's Haechan, EXO's Baekhyun, & More, Most Searched Male K-Pop Artists By Teens!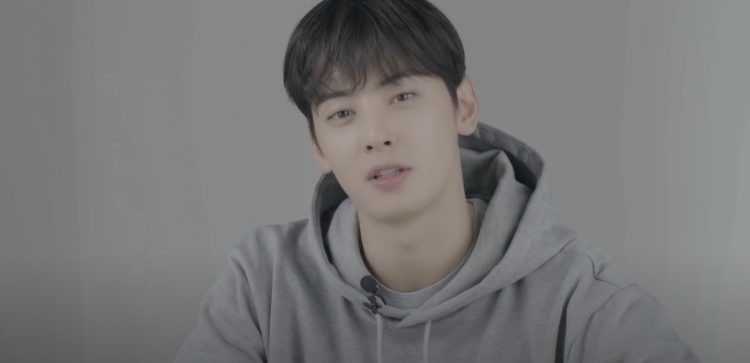 As per recent research, a plethora of male K-pop artists has been searched by teens on Naver. Is your favorite male K-pop artist among them? Find out below!
Like most trending topics, K-pop artists get attention or a certain amount of popularity due to either trending data or sudden popularity brought up by either a solo or group comeback, commercials, viral videos or news, and many more.
Thus, it came to no surprise that a handful of male K-pop artists stood out as of the 9th of October, a South Korean online community forum user shared data results, that showed the top 10 most searched male and female K-pop artists by teenagers on Naver this year so far.
The forum user chose filters that had specific users of all genders that were aged up to 18 on both the Naver mobile application and the computer sites. Furthermore, the search results took into account searches dated from January to September of this year.
As per the data, here are the most searched male K-pop artists of 2021 so far:
#10. BTS' Jin
Starting off the top 10 is BTS's very own sub-vocalist and visual, Jin!
#9. SHINee's Key
Key, the lead rapper, lead dancer, and sub vocalist of SM Entertainment's SHINee, ranked 9th on this list.
#8. SHINee's Taemin
SHINee's Taemin, the group's main dancer, sub vocalist, and maknae, is the second and last member of SHINee to enter the ranks, sitting on the 8th spot.
#7. NCT's Jaehyun
NCT's vocalist, dancer, rapper, and visual, Jaehyun, places 7th on the list!
#6. NCT Haechan
The vocalist and dancer of NCT, Haechan, is the final member of NCT to enter the list, placing 6th!
#5. BTS' Jimin
Jimin, the main dancer and lead vocalist of BTS, is the 5th most searched male K-pop artist by teenagers of Naver!
#4. BTS' Jungkook
BTS' main vocalist, lead dancer, sub rapper, center, and maknae, Jungkook, comfortably sits on the 4th spot!
#3. EXO's Baekhyun
The main vocalist of EXO, Baekhyun, gets bronze on this ranking as he is placed 3rd overall!
#2. BTS' V
The lead dancer, sub vocalist, and visual of BTS, V, is the highest-ranked BTS member on the 2nd spot!
Placing 1st overall is ASTRO's very own Cha Eunwoo, the group's vocalist, visual, and face!
© 2023 Korea Portal, All rights reserved. Do not reproduce without permission.
Tags:
kwave
,
kwave news
,
kwave updates
,
Kpop
,
kpop news
,
Kpop updates
,
BTS
,
bts news
,
BTS Updates
,
BTS Jin
,
BTS Jin news
,
BTS Jin updates
,
Jin
,
Jin news
,
Jin updates
,
SHINee
,
SHINEe News
,
SHINEe Updates
,
SHINee Key
,
SHINee Key news
,
SHINee Key updates
,
Key
,
Key news
,
Key updates
,
SHINee Taemin
,
SHINee Taemin news
,
SHINee Taemin updates
,
Taemin
,
Taemin news
,
Taemin updates
,
NCT news
,
NCT updates
,
NCT Jaehyun
,
NCT Jaehyun news
,
NCT Jaehyun updates
,
NCT Haechan
,
NCT Haechan news
,
NCT Haechan updates
,
Jaehyun
,
Jaehyun news
,
Jaehyun updates
,
Haechan
,
Haechan news
,
Haechan updates
,
BTS Jimin
,
BTS Jimin news
,
BTS Jimin updates
,
Jimin
,
Jimin news
,
Jimin updates
,
BTS Jungkook
,
BTS Jungkook news
,
BTS Jungkook updates
,
Jungkook
,
Jungkook news
,
Jungkook updates
,
EXO
,
exo news
,
EXO updates
,
EXO Baekhyun
,
EXO Baekhyun news
,
EXO Baekhyun updates
,
Baekhyun
,
Baekhyun news
,
Baekhyun updates
,
bts v
,
bts v news
,
BTS V updates
,
V
,
V news
,
V updates
,
ASTRO
,
ASTRO news
,
ASTRO updates
,
astro Cha Eun Woo
,
ASTRO Cha Eun Woo news
,
ASTRO Cha Eun Woo updates
,
ASTRO Cha Eunwoo
,
astro Cha Eunwoo news
,
astro Cha Eunwoo updates
,
cha eun woo
,
Cha Eun Woo news
,
Cha Eun Woo updates
,
Cha Eunwoo
,
cha eunwoo news
,
cha eunwoo updates