North Korea Uses 'Squid Game' As Propaganda Against South Korea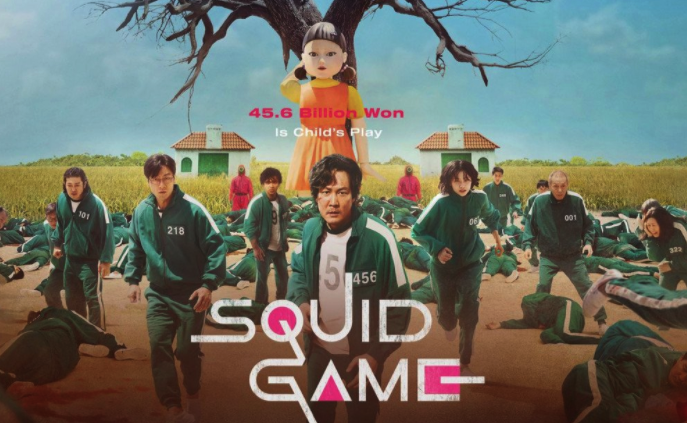 In the latest news for Netflix's Squid Game, a claim was made by North Korea regarding the series. It is not very common for North Korea to address issues regarding their neighbor, especially when it comes to entertainment.
A news outlet from North Korea called 'Meari' has made false claims about the "Squid Game." According to the reporter, the popular Netflix drama shows the reality of the South Korean economy and its capitalistic society. Furthermore, they also reported that there is extreme competition for survival and that the strong or the powerful prey on the weak.
"The South Korean TV drama 'Squid Game,' which reveals the reality of the South Korean society, where the strong prey on the weak and where corruption is rampant, has aired gaining popularity among viewers," an excerpt from Meari news outlet.
Meari continues to say that South Korea is a wild society. Taking the context of "Squid Game" seriously, the North Korean news outlet even went so far as to claim that there is extreme competition in South Korea leading to the wiping of humanity.
There has been news about the storyline of "Squid Game" as a play on the societal woes, such as the rich prey on the poor, and such. The director of "Squid Game" has even confessed that during the early days of creating the series, there were a lot of economical problems in South Korea.
TV station Meari also elaborated on the societal value of "Squid Game", "In particular, the rich men who consider these terrible slaughter games as a form of entertainment, feeling pleasure in creating a game rule where the weak can be preyed on and must die if they do not win first place shows the uncomfortable and unfair society."
Right now, there has been no comment from Netflix or from Director Hwang Dong-Hyuk regarding the claims made by the North Korean TV news station Meari.
© 2023 Korea Portal, All rights reserved. Do not reproduce without permission.