Why Is Ahn Yu Jin Yet To Return To Inkigayo As MC?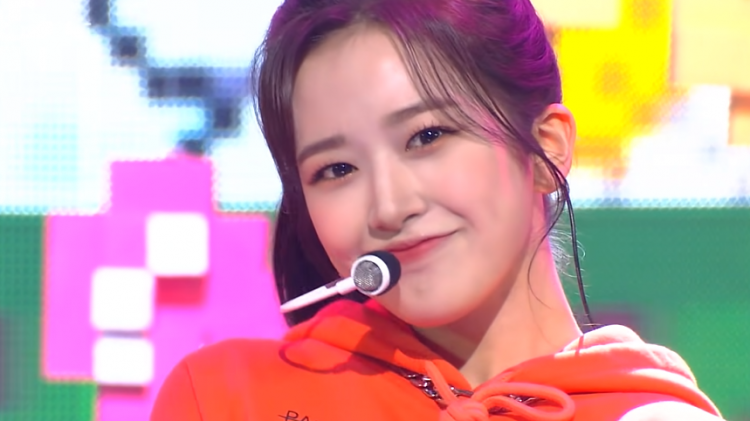 Back in September, Starship Entertainment announced that former IZ*ONE member Ahn Yu Jin tested positive for COVID-19. Since then, the former IZ*ONE lead vocalist and lead dancer temporarily halted her scheduled activities.
Ahn Yu Jin has also temporarily left her post as the MC for SBS's Sunday music show "Inkigayo" to follow health protocols and recover from the disease.
On September 16, Ahn Yu Jin's label Starship Entertainment announced that the idol has fully recovered from COVID-19. Despite this, the former IZ*ONE member has yet to return to her post as "Inkigayo" MC.
Ahn Yu Jin's last gig as the MC for "Inkigayo" is for the episode which aired in August. Meanwhile, the latest episode of SBS's "Inkigayo," which aired on October 10, featured ITZY's youngest member Yuna as the host of the Sunday music show.
Starship Entertainment as well as SBS are yet to release any statement regarding Ahn Yu Jin's status as the host of "Inkigayo."
Due to this, many fans of Ahn Yu Jin were left confused about the matter.
Here are some tweets from fans regarding Ahn Yu Jin's absence in "Inkigayo."
"I was confused about this lately"
"We as a fans ofcourse every weeks waiting for her to return on tv but then i guess we need to keep still waiting."
"Yo Starship wtf, bring her back."
"BRING BACK OUR MC YUJIN"
"Fully recovered doesn't necessarily mean ready to go back to full activities; I had COVID back in December and I remember still feeling just utterly exhausted for weeks though I was fully recovered my body was tired."
"If they're going to give an statement they will lie, its too late to give an statement if its already been so many week that she's not return"
"Please @STARSHIPent @kpop_sbs we really need an explanation right now don't make this worse"
What about you? Do you miss MC Ahn Yu Jin? Stay tuned for more details.
© 2023 Korea Portal, All rights reserved. Do not reproduce without permission.