Wi Ha-Joon Of 'Squid Game' Admits To Previously Auditioning For JYP & SM Entertainment!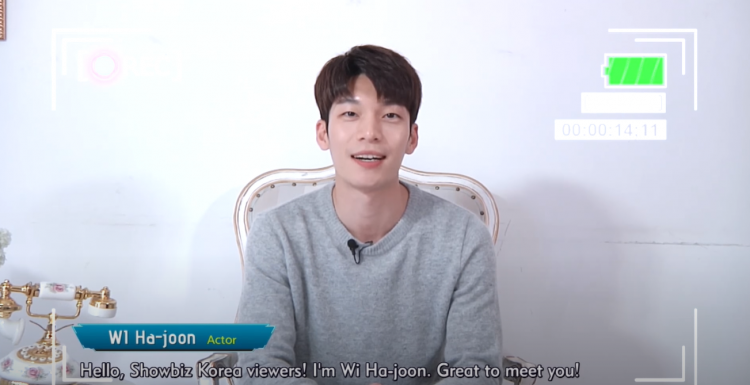 As the popularity of Netflix's "Squid Game" rises each day, the actors who were part of the immensely popular series also skyrocketed to mainstream media.
"Squid Game" had a vast array of actors and actresses playing unique and special characters and among the actors who garnered a lot of attention from fans is Wi Ha-jun who plays officer Hwang Jun-ho.
Netflix's "Squid Game" dropped on the 17th of September and it is a series revolving around a survival game with a reward of 45.6 billion won, which is around $40 million. In the series, Wi Ha-jun is the young detective Hwang Jun-ho who is looking for his older brother.
Beyond his incredible acting skills and very toned physique, fans found out that Wi Ha-jun could also dance as a video of the actor dancing to TWICE's "Cheer Up" resurfaces. In the clip, Wi Ha-jun was seen doing a fantastic cover of the TWICE song alongside his dance crew.
Wi Ha-jun had very precise and smooth dance moves, which made fans wonder if the "Squid Game" actor was actually a dancer. It turns out that Wi Ha-jun is a skilled dancer and initially auditioned for 2 of the 'big three companies' top debut as a K-pop idol!
As per reports, in a previous interview Wi Ha-jun noted that when he was in high school, he was in a dance club. Wi Ha-jun apparently loved the attention that he got as he performed. Due to this, he came to Seoul believing that he wanted to debut as an idol no matter what.
"I just wanted to become a celebrity, really. But I was more interested in becoming a K-pop star than an actor, so I actually auditioned for SM and JYP Entertainment. But I didn't make it through the auditions," Wi Ha-jun further explained.
As per the actor, he passed the initial round of SM Entertainment auditions alongside a screen test. Ultimately, he failed in the end as he believed he was not yet ready and not yet fully prepared.
Fortunately, after that, he started getting acting lessons and he also studied acting at a university and the rest is now history.
© 2023 Korea Portal, All rights reserved. Do not reproduce without permission.
Tags:
kwave
,
kwave news
,
kwave updates
,
Kdrama
,
kdrama news
,
kdrama updates
,
Netflix
,
Netflix News
,
netflix updates
,
Netflix Squid Game
,
Squid Game
,
Squid Game news
,
Squid Game updates
,
Squid Game Wi Ha-jun
,
Wi Ha-jun news
,
Wi Ha-jun updates
,
Wi Ha Jun
,
Wi Ha-jun news
,
Wi Ha-jun updates
,
Wi Ha Joon
,
Wi Ha Joon news
,
Wi Ha Joon updates
,
Wi Ha Joon
,
Wi Ha Joon news
,
Wi Ha Joon updates
,
TWICE
,
twice cheer up
,
Cheer Up
,
SM
,
SM Entertainment
,
JYP
,
JYP Entertainment