'Nevertheless' Star Han So Hee Is A Bad Ass Undercover Cop In Upcoming Netflix Original Series 'My Name'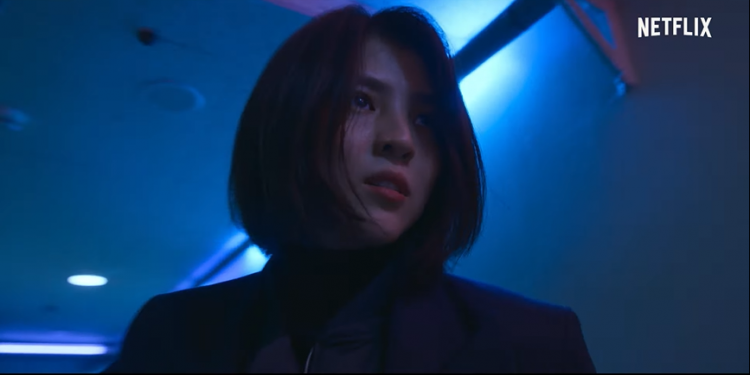 The premiere date for the upcoming Netflix original series "My Name" has been announced.
According to the official poster released by Netflix, the highly-anticipated series is set to premiere on the platform on October 15. It will be released in 190 countries exclusively on Netflix.
"My Name" is starring "Nevertheless" actress Han So Hee and "Yumi's Cells" actor Ahn Bo Hyun.
The highly-anticipated Netflix original series will follow the story of Yoon Ji Woo who is a member of an organized crime ring. "Nevertheless" star Han So Hee will take on the role of Yoon Ji Woo, a woman who's driven to avenge the murder of his father.
Following the order of a powerful crime boss, she enters the police force in an undercover mission as Choi Moo Jin to find the culprit behind his father's murder. This new role is a complete 180-degree turn from Han So Hee's previous roles in "The World of the Married" and "Nevertheless."
On the other hand, "Yumi's Cells" actor Ahn Bo Hyun is portraying the role of police detective Jeon Pil Do. He becomes Yoon Ji Woo's partner when she went undercover in the Drug Investigation Unit.
Meanwhile, "Missing Noir M" star Park Hae Soon will bring to life the character of the crime boss named Choi Moo Jin who is the biggest crime dealer in South Korea.
Completing the cast ensemble for "My Name" are Kim Sang Ho, Lee Hak Joo, Jang Yool, Im Ki Hong, and Moon Sang Min.
"My Name" will be directed by Kim Jin Min who was behind some popular K-Dramas such as "Extracurricular," "Lawless Lawyer," "The Liar and His Lover," "Marriage Contract," "Pride and Prejudice," "Precious Love," "God of War," "Road Number One," "La Dolce Vita," "Time Between Dog and Wolf," "Shin Don," "Age of Heroes," "Au Revoir UFO," and "Forever Love."
© 2023 Korea Portal, All rights reserved. Do not reproduce without permission.