Are The Members Of STAYC Truly Happy? STAYC Goes In-Depth With Cosmopolitan Korea!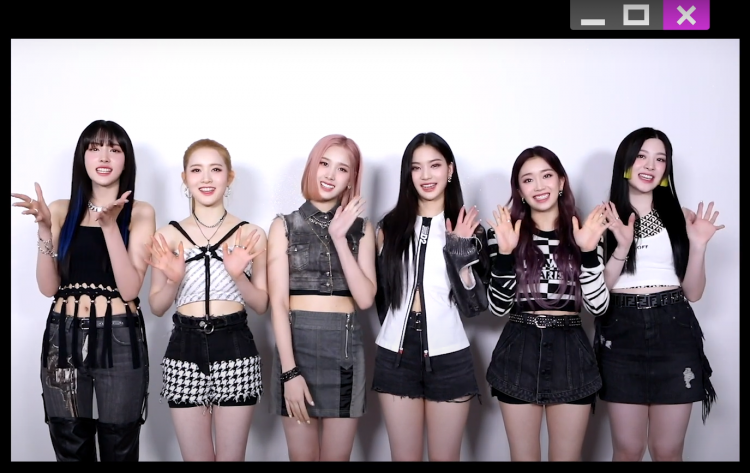 HIGHUP ENTERTAINMENT's STAYC was recently featured in the latest issue of Cosmopolitan Korea and the members talked about a plethora of topics.
One of the most prevalent talking points, aside from their recent and successful comeback with "STEREOTYPE," was what was bringing STAYC happiness nowadays and each member had a very sweet answer.
"Our fans are really far away from us and they may not know a lot about Park Sieun as a person, but they ask how we're doing or leave messages of support in our fan cafe, day and night. It's nothing special but little comments like, 'Make sure you eat,' and 'Did you sleep well?' give me lots of strength," STAYC's Sieun answered wholesomely,
STAYC's Yoon noted that for her, writing letters really is not easy but when she read all the letters STAYC kept receiving, she just feels so thankful.
As per STAYC's Sumin there are a lot of moments like that when she is with her members, but it was really special for her after their showcase when they comforted and encouraged one another. That is when Sumin told herself why she is a singer and why she is promoting to a team.
STAYC's very own Seeun positively responded that whenever STAYC finishes their promotions, the members always order really good food and eat it together. Simply being together with the other STAYC members has brought her happiness.
Regarding STAYC's Isa's answer, she explained that there are times when she hears her family members or acquaintances telling her things like 'Someone really likes STAYC', it makes her think 'With what kind of influence did we get this person to like us?' which fascinates her.
As for STAYC's maknae, J revealed that whenever she is having a hard time, she looks at her members and thinks, 'I'm not the only one who's struggling.' The support the members give towards one another is on the next level, which comforts J.
This is only the beginning for STAYC as the fourth generation K-pop group is slated to achieve greater things in the future!
© 2023 Korea Portal, All rights reserved. Do not reproduce without permission.
Tags:
kwave
,
kwave news
,
kwave updates
,
Kpop
,
kpop news
,
Kpop updates
,
HighUp Entertainment
,
HighUp Entertainment artists
,
HighUp Entertainment news
,
HighUp Entertainment updates
,
HighUp Entertainment STAYC
,
STAYC
,
STAYC news
,
STAYC updates
,
Cosmopolitan STAYC
,
STAYC Cosmopolitan
,
Cosmopolitan Korea
,
Cosmopolitan Korea STAYC
,
STAYC Cosmopolitan Korea
,
STAYC Stereotype!
,
Stereotype!