Their New Album, Their Legacy, & More, MAMAMOO Opens Up In A Recent Interview!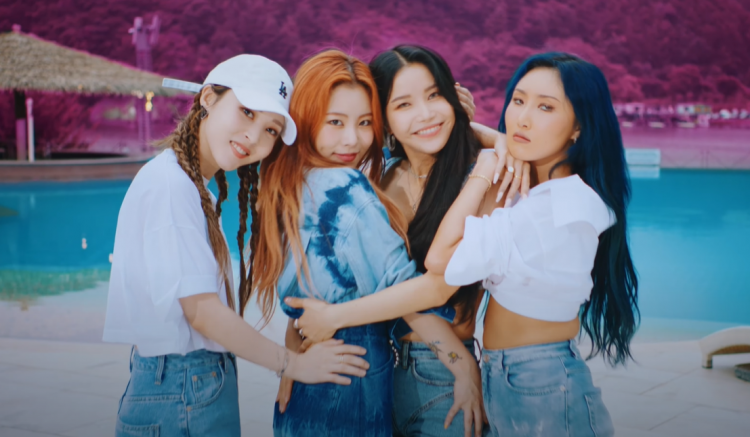 Yesterday on the 15th of September, MAMAMOO dropped their most recent musical release; a best-of compilation album entitled "I SAY MAMAMOO: THE BEST" and MooMoos (their fandom name) loved it!
"I SAY MAMAMOO: THE BEST" featured updated versions of MAMAMOO's previous hits, hidden tracks, and a fun new song entitled "mumumumuch". All the tracks combined, the album contains a total of 23 tracks.
Following this, the members of MAMAMOO had an interview to talk about their seventh anniversary, their new album, and how they felt.
As per Solar, MAMAMOO has worked hard for the past seven years. For her, she feels like they have created another good memory for one another alongside their loyal fans, the MooMoos. Due to this, the MAMAMOO leader feels thankful.
"It is an album that lets us look back on MAMAMOO's past seven years. While we were preparing the album, I felt so happy and proud to be able to recall our memories with MooMoo," MAMAMOO's Wheein went on to add.
Regarding how MAMAMOO prepared, Hwasa said that they did it without regret while doing their best. The maknae added that although the album has songs that have already been released, MAMAMOO mentally believed that it was the first time they recorded the tracks.
"While we were recording, I re-recorded a lot of parts because my tone has changed a lot since our debut. When I was monitoring the recordings, I thought that I had matured a lot," Hwasa revealed.
Hwasa then added that their new album will be iconic as it is like a gift to the members as well, as an early Christmas present. MAMAMOO's Hwasa feels this way because "I SAY MAMAMOO: THE BEST" is just filled to the brim with goodies.
MAMAMOO's Hwasa adorably remarked, "I want to feel the joy and excitement of unwrapping this gift with many other people, and I hope that memory lasts for a long, long time."
Moonbyul then directly addressed MooMoos, expressing gratitude for the love, support, and loyalty for the past seven years. For Moonbyul, she believes MAMAMOO has now 'finished one lap' of a track that lasted for seven years and the members are now going back to the starting line.
"I hope you watch over this new start with the same affectionate gaze," Moonbyul concluded.
Congratulations on the new album and for the seven years, MAMAMOO!
© 2023 Korea Portal, All rights reserved. Do not reproduce without permission.
Tags:
kwave
,
kwave news
,
kwave updates
,
Kpop
,
kpop news
,
Kpop updates
,
RBW
,
RBW artists
,
RBW Entertainment
,
RBW Entertainment artists
,
RBW Entertainment MAMAMOO
,
RBW MAMAMOO
,
Mamamoo
,
MAMAMOO News
,
MAMAMOO Updates
,
' MAMAMOO new album
,
MAMAMOO new song
,
MAMAMOO comeback
,
MAMAMOO I SAY MAMAMOO: THE BEST
,
I SAY MAMAMOO: THE BEST
,
MAMAMOO Album
,
MooMoo
,
mamamoo solar
,
MAMAMOO Wheein
,
MAMAMOO Hwasa
,
MAMAMOO Moonbyul
,
Hwasa
,
Moonbyul
,
solar
,
Wheein