These Are Currently The 4th Generation Queens Of YouTube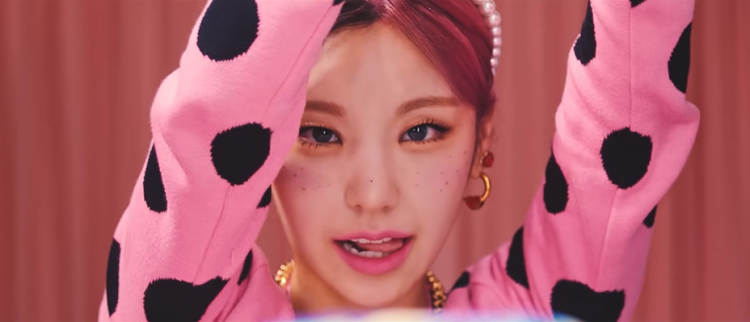 Recently, BLACKPINK made headlines after it passed Justin Bieber as the most subscribed music artist in history. Such achievement is a huge feat that further cemented BLACKPINK's status as the most popular girl group of today.
Now, in this article, we look into the 4th generation of K-Pop girl groups who we see are on their way to make a name for themselves, especially in the YouTube scene. After all, a huge loyal fan base on YouTube means a wider reach and a stable international standing.
Are you excited to know the most subscribed 4th generation K-Pop girl groups on YouTube? Check out the rankings below!
#5 EVERGLOW with 1.6 Million subscribers
Most recently, EVERGLOW was chosen to be the face of UNICEF's "Promise" campaign. In fact, the six girls of EVERGLOW released a special music video to promote the cause. They also promoted the campaign via the "Promise Dance Challenge."
#4 LOONA with 1.7 Million subscribers
Orbits were left in awe after LOONA's Heejin, Kim Lip, JinSoul and Yves became badass action stars for the music video of their special release single "Not Friends." Prior to the release of "Not Friends," LOONA made a full group comeback with "Paint The Town" which has a sound that is inspired by Bollywood. Lastly, this is the sign that you are looking for to #StanLOONA.
#3 aespa with 2.4 Million subscribers
There's no denying that aespa's "Next Level" was a hit, especially if you measure a comeback's success based on it being banned before the SATs. However, MYs are in for another treat from aespa! It was recently confirmed that SM Entertainment's iScream project will be featuring three new remixes of aespa's "Next Level."
#2 (G)I-DLE with 3.2 Million subscribers
Fans received the sad news about Soojin's departure from (G)I-DLE due to past school bullying allegations recently, however, it doesn't stop them to remain hopeful for (G)I-DLE's continued success. The CUBE Entertainment girl group has been known to be consistent in releasing top-notch music so all eyes are on (G)I-DLE's next comeback as a five-membered girl group.
#1 ITZY with 5.7 Million subscribers
ITZY is currently the most subscribed 4th generation K-Pop girl group. Since their debut with "Dalla Dalla," ITZY has been consistently dropping bops after bops. Their latest comeback with "M.A.F.I.A In The Morning '' is a testament that this girl group is not afraid to experiment with their sound. MIDZY is now looking forward to seeing ITZY go "LOCO" for their upcoming comeback this September 24th.
© 2023 Korea Portal, All rights reserved. Do not reproduce without permission.