Korean Now Names The Best K-pop Boy Groups Ever! Is Your Favorite BB Here?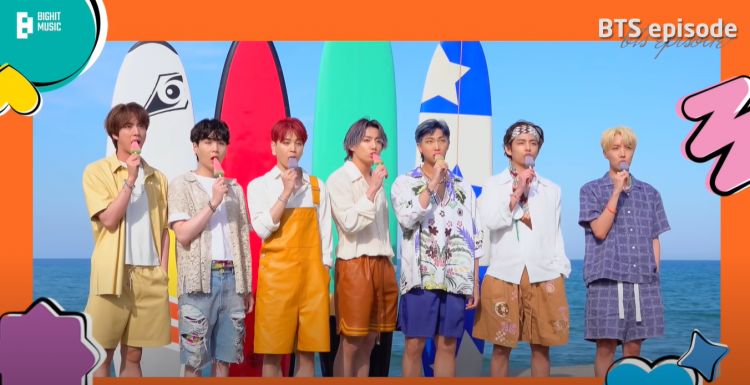 Is your favorite K-pop boy group included in the recent listing for the best K-pop boy group of all time? Find out below!
On the 7th of September, "KOREA NOW" (a YouTube channel that is run by Yonhap News, a Korean media outlet) gave their choice of the top ten best K-pop boy groups of all time and the list was pretty accurate.
Aside from the current popularity of the K-pop boy groups, they based the ranking off of total sales, number of tours, ability to perform, number of awards attained, the length of being active, and the talent of the members.
Without further ado, here are the picks of "KOREA NOW" for the best K-pop boy groups of all time:
#10. SEVENTEEN
SEVENTEEN is currently a 13-member (S.coups, Wonwoo, Mingyu, Vernon, Woozi, Jeonghan, Joshua, DK, Seungkwan, Hoshi, Jun, The8, and Dino) K-pop boy group that made their debut in 2015 under Pledis Entertainment.
#9. MONSTA X
Currently consisting of 6 members; Shownu, Minhyuk, Kihyun, Hyungwon, Joohoney, and I.M., MONSTA X was birthed through the survival show "No.Mercy" and is currently produced by Starship Entertainment. MONSTA X debuted in 2015.
#8. NCT
SM Entertainment's NCT is a K-pop boy group that was promoted in 2016. The 23 members are Taeyong, Taeil, Johnny, Yuta, Kun, Doyoung, Ten, Jaehyun, WinWin, Jungwoo, Lucas, Mark, Xiaojun, Hendery, Renjun, Jeno, Haechan, Jaemin, YangYang, Shotaro, Sungchan, Chenle, and Jisung.
The current sub-units of NCT are NCT U, NCT 127, NCT Dream and WayV.
#7. 2PM
JYP Entertainment trainees went through the survival program "Hot Blood Men." The 11 chosen members were then called "One Day." Following this, the group was split into two; 2PM and 2AM.
2PM then made their debut in 2008. At present, the K-pop boy group has 6 members; Jun. K, Nichkhun, Taecyeon, Wooyoung, Junho and Chansung.
#6. TVXQ!
Although previously consisting of 5 members, SM Entertainment's TVXQ is currently a duo consisting of Yunho and Changmin. The K-pop boy group made its debut in 2003.
#5. SHINee
SM Entertainment's SHINee made its debut in 2008 and is currently made up of 4 members; Onew, Key, Minho, and Taemin. Initially consisting of 5 members, Jonghyun sadly passed away in 2017.
#4. Super Junior
Super Junior made their debut in 2005 under SM Entertainment and is currently made up of 10 members; Leeteuk, Heechul, Yesung, Shindong, Sungmin, Eunhyuk, Siwon, Donghae, Ryeowook and Kyuhyun.
#3. EXO
EXO debuted in 2012 under SM Entertainment. At present, EXO has 9 active members; Suho, Xiumin, Lay, Baekhyun, Chen, Chanyeol, D.O., Kai, and Sehun.
#2. BIGBANG
YG Entertainment's BIGBANG made its debut under YG Entertainment in 2006 and is currently made up of 4 members; G-Dragon, T.O.P, Taeyang and Daesung.
#1. BTS
Aside from being known as the biggest musical group in the world, BTS is also known for its underdog story. RM, Jin, Suga, J-Hope, Jimin, V and Jungkook made their debut in 2013 with Big Hit Entertainment.
© 2023 Korea Portal, All rights reserved. Do not reproduce without permission.
Tags:
kwave
,
kwave news
,
kwave updates
,
Kpop
,
Kpop updates
,
kpop news
,
kpop boy group
,
male kpop group
,
best kpop boy group of all time
,
best male kpop group of all time
,
Seventeen
,
Pledis Entertainment SEVENTEEN
,
Starship Entertainment
,
Starship Entertainment MONSTA X
,
MONSTA X
,
SM Entertainment NCT
,
NCT
,
SM Entertainment
,
Pledis Entertainment
,
JYP Entertainment
,
JYP Entertainment 2PM
,
2PM
,
SM Entertainment TVXQ
,
TVXQ
,
SM Entertainment SHINee
,
SHINee
,
sm entertainment Super Junior
,
Super Junior
,
SM Entertainment EXO
,
EXO
,
YG Entertainment
,
YG Entertainment BIGBANG
,
BIGBANG
,
Big Hit Entertainment
,
Big Hit Entertainment BTS
,
BTS
,
HYBE
,
HYBE BTS
,
HYBE Labels BTS