CL Signs With SATELLITE414 Making Her Labelmates With Dua Lipa, Beyoncé, MONSTA X, & More!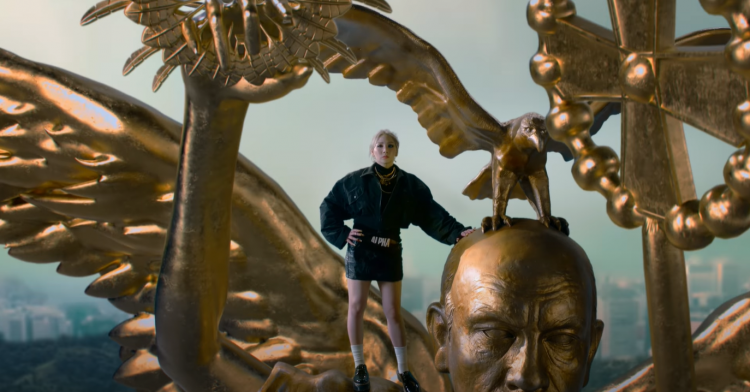 A week ago on the 24th of August, 2NE1's very own CL finally made her triumphant return, bringing the heat with her new single entitled "SPICY"!
The music video for CL's "SPICY" started off with a narration by John Malkovich, a popular actor, which added a certain amount of mystery. After this, an addictive bass drum begins which is followed by CL's iconic and patented style of rap.
Adding to this, as the song progresses, CL began to compare her strong and independent image to a hot sauce. As of writing this article, the music video for "SPICY" has reached over 7.9 million views and 531K likes!
This shows the amount of success CL has garnered for her most recent comeback!
Notably, popular rapper, sokodomo, and Producer Baauer have both been confirmed to have had a part in creating CL's new and unique song. Now that CL has dropped "SPICY," her second single will be released in September and an October release of her upcoming album "ALPHA."
Congratulations to CL for the successful comeback! But it seems as though CL is not yet done with moves on her career as she has recently signed with SATELLITE414, a London-based PR agency!
As of writing this article, today on the 30th of August, CL confirmed and officially announced that she has signed an exclusive contract with SATELLITE414, a global entertainment publicity agency for her projects outside of Korea.
SATELLITE414 has so many popular artists under its belts which include but are not limited to MONSTA X, Beyoncé, Adele, Dua Lipa, Halsey, Ellie Goulding, Lana Del Rey, Zedd, and Normani. Perhaps a future collaboration is in the works with the aforementioned artists.
Previously, Konnect Entertainment went on to sign on for a strategic partnership with CL, overseeing management for her projects in South Korea.
Stay tuned for more updates regarding CL!
© 2023 Korea Portal, All rights reserved. Do not reproduce without permission.
Tags:
kwave
,
kwave news
,
kwave updates
,
Kpop
,
kpop news
,
Kpop updates
,
KONNECT Entertainment
,
Konnect Entertainment artists
,
Konnect Entertainment news
,
Konnect Entertainment updates
,
Konnect Entertainment CL
,
CL
,
CL News
,
CL updates
,
CL SATELLITE414
,
SATELLITE414 CL
,
CL SPICY
,
spicy
,
SATELLITE414
,
SATELLITE414 news
,
SATELLITE414 updates
,
MONSTA X
,
Beyonce
,
Adele
,
Dua Lipa
,
Halsey
,
ellie goulding
,
Lana Del Rey
,
Zedd
,
Normani