Lee Sung Kyung, Kim Young Dae Confirmed To Be A Couple In Upcoming Drama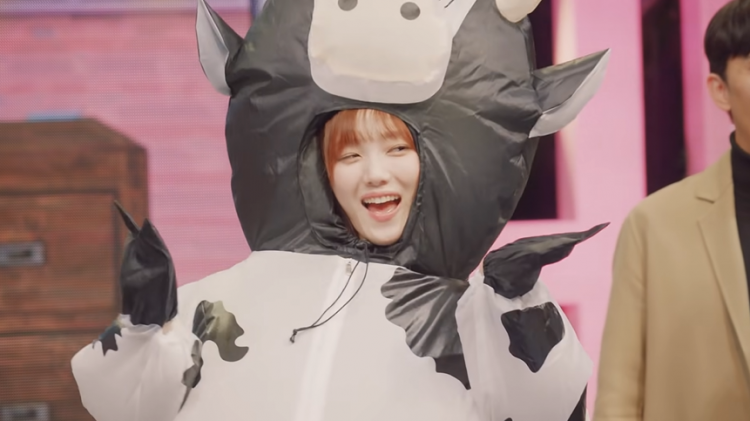 Lee Sung Kyung is coming back to the small screen! This time she will be working with "Penthouse" actor Kim Young Dae.
On August 25, A-list actress and model Lee Sung Kyung was confirmed to take on the female lead role for the drama "Shooting Star."
The plot of the upcoming drama "Shooting Star" is reported to revolve around the behind-the-scene happenings in the entertainment industry. "Shooting Star" is said to showcase a variety of professional groups that works hand-in-hand so that stars or celebrities can shine.
"Weightlifting Fairy Kim Bok Joo" actress Lee Sung Kyung will be taking on the role of Oh Han Byul who is the head of a public relations team at Star Force Entertainment. She is an expert in her field and is a respected figure in the industry.
As the head of promotions for Star Force Entertainment, Lee Sung Kyung's Oh Han Byul crosses the path with top celebrity Gong Tae Sung and develops a love-hate relationship with him.
"Penthouse" actor and rising star Kim Young Dae is cast to portray Gong Tae Sung who is beloved by the public but is Oh Han Byul's mortal enemy.
After the success of the iconic "Penthouse" series, Kim Young Dae's casting as Lee Sung Kyung's love interest for the drama "Shooting Star" is a huge boost to his budding career. With "Shooting Star," fans will get to see another side of actor Kim Young Dae's charm.
Meanwhile, "Shooting Star" is Lee Sung Kyung's comeback drama since her stint with "Dr. Romantic 2" in 2020.
According to reports, filming for tvN's "Shooting Star" will begin in September. As of the writing of this article, the airing date for Lee Sung Kyung and Kim Young Dae's "Shooting Star" is yet to be announced.
Are you excited about Lee Sung Kyung and Kim Young Dae's upcoming drama? Stay tuned for more updates!
© 2023 Korea Portal, All rights reserved. Do not reproduce without permission.