MCU Deadpool? Ryan Reynolds Himself Has Released An Update Regarding Disney's 'Deadpool 3'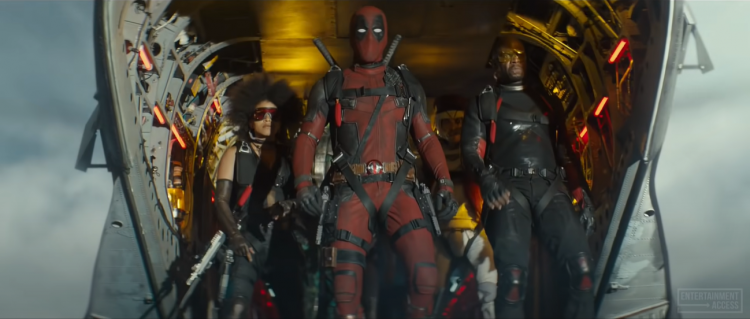 After multiple speculations, Ryan Reynolds (Deadpool himself!) finally drops an update regarding his highly-anticipated film "Deadpool 3." Ryan Reynolds, a popular Canadian actor, went on to embody Deadpool on the big screen for the first time in the film "X-Men Origins: Wolverine."
Due to the bad reaction from fans, Ryan Reynolds was campaigning for years to be given another shot at the Deadpool role. After a couple of years of convincing, 20th Century Fox decided to give the green light to a solo Deadpool film and now the rest is history.
The Deadpool franchise is currently shouldered by two movies, but it seems as though a third Deadpool movie will be in the works very soon, as per Ryan Reynolds!
In the beginning, "Deadpool 3" was supposedly under Fox but due to the Disney-Fox merger, the film has been postponed or pushed back for a while now. But since Disney and Fox are now one, Ryan Reynolds has been busy with Marvel Studios to place his version of Deadpool into the Marvel Cinematic Universe.
Not long ago, Ryan Reynolds was featured in an interview with Collider, discussing his upcoming sci-fi comedy film "Free Guy." Somewhere in the conversation, they began talking about "Deadpool 3" and Reynolds has noted that there is no sense of time for the movie.
But the actor did confirm that he and Marvel Studios are presently developing the movie. Ryan Reynolds even noted that there is a 70 percent chance that 2022 will be the year "Deadpool 3" begins filming.
"It's something that is just a daily process. Writing is kind of like that, you've gotta allot time to do it and walk away, and I'm working with the Molyneuxs on it, it's been great. They're incredibly talented and so, so smart. They understand that world and know how to zig when everyone is expecting a zag, so it's been a lot of fun," Ryan Reynolds Shared.
Could this mean that Deadpool could soon be part of the Marvel Cinematic Universe on the big screen? Stay tuned for more updates!
© 2023 Korea Portal, All rights reserved. Do not reproduce without permission.
Tags:
US
,
US news
,
US updates
,
US Entertainment
,
deadpool
,
deadpool news
,
Deadpool udpates
,
Deadpool 3
,
Deadpool Movie
,
Deadpool film
,
deadpool ryan reynolds
,
Ryan Reynolds Deadpool
,
Ryan Reynolds
,
Ryan Reynolds news
,
Ryan Reynolds updates
,
FOX
,
Fox News
,
Fox updates
,
Disney
,
Disney news
,
disney updates
,
Marvel
,
Marvel News
,
Marvel udpates
,
mcu
,
MCU news
,
MCU updates
,
Marvel Cinematic Universe
,
Marvel Cinematic Universe news
,
Marvel Cinematic Universe updates