BLACKPINK's Jennie & Jisoo Hilariously Shares Each Other's Ideal Type For A Partner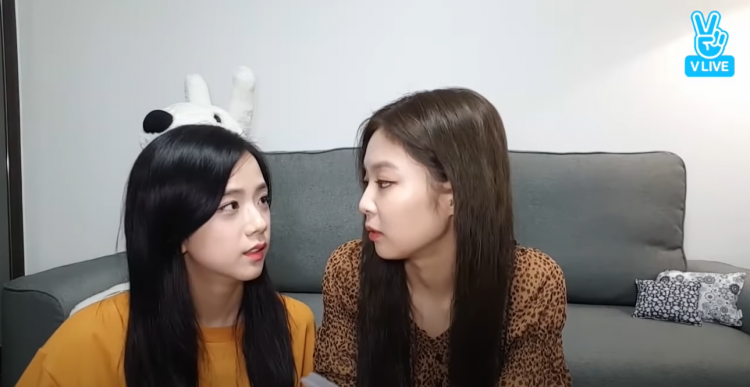 In a previous episode of "Star Road," BLACKPINK's very own Jennie and Jisoo went on to answer personal questions about one another. BLACKPINK's was up first and she began answering questions about Jisoo pretty swiftly.
Unfortunately, when it came to Jisoo's ideal type for her partner, BLACKPINK's Jennie started to fumble with her answers. Notably, Jisoo is known to be pretty vague regarding what her ideal type is.
Thus, BLACKPINK's Jennie revealed that the members of BLACKPINK actually do not have an ideal type. "We don't talk about our ideal types often. Many people know that we don't really have one," BLACKPINK's Jennie revealed.
But, to the shock of Jennie (and many BLINKs) Jisoo went on to share that she is attracted to someone who is an absolute fan of hers. Being a fan of one's partner actually makes sense as it entails a strong support system between each other.
BLACKPINK's Jisoo expressed, "I have two types that I like. First, someone who really likes me. Jisoo's biggest fan."
Adding to this, BLACKPINK's Jisoo also prefers someone with the 'prettiest' smile. Surely if one's partner has an adorable smile, it would be hard not to fall for that someone.
"The other is someone who has a pretty smile. I like people who are pretty when they smile," BLACKPINK's Jisoo went on to add.
When it came to Jisoo's turn, the BLACKPINK member had no problems answering questions regarding her fellow BLACKPINK member. But similarly to Jennie, Jisoo had an issue recalling what Jennie's ideal type is.
But after some consideration, Jisoo recalled that Jennie prefers someone who is dependable and Jennie went on to confirm this. "Someone dependable. Someone who'll protect her," BLACKPINK Jisoo revealed.
There you go netizens and BLINKs, those are the ideal types of BLACKPINK Jennie and Jisoo!
© 2023 Korea Portal, All rights reserved. Do not reproduce without permission.
Tags:
Star Road
,
Star Road BLACKPINK
,
BLACKPINK Star Road
,
kwave
,
kwave news
,
kwave updates
,
Kpop
,
kpop news
,
Kpop updates
,
YG
,
YG artists
,
YG Entertainment
,
YG Entertainment artists
,
YG Entertainment news
,
YG Entertainment update
,
YG Entertainment updates
,
YG Entertainment BLACKPINK
,
YG Entertainment BLACKPINK Jennie
,
YG Entertainment BLACKPINK Jisoo
,
BLACKPINK
,
Blackpink news
,
Blackpink updates
,
BLACKPINK ideal type
,
blackpink jennie
,
BLACKPINK Jennie news
,
BLACKPINK Jennie updates
,
BLACKPINK Jennie ideal type
,
Jennie
,
Jennie news
,
Jennie updates
,
Jennie ideal type
,
blackpink jisoo
,
BLACKPINK Jisoo news
,
BLACKPINK Jisoo updates
,
BLACKPINK Jisoo ideal type
,
Jisoo
,
Jisoo news
,
Jisoo updates
,
Jisoo ideal type
,
Jisoo and Jennie
,
Jennie and Jisoo