Stray Kids' Bang Chan Releases Apology Ahead Of Recent Controversy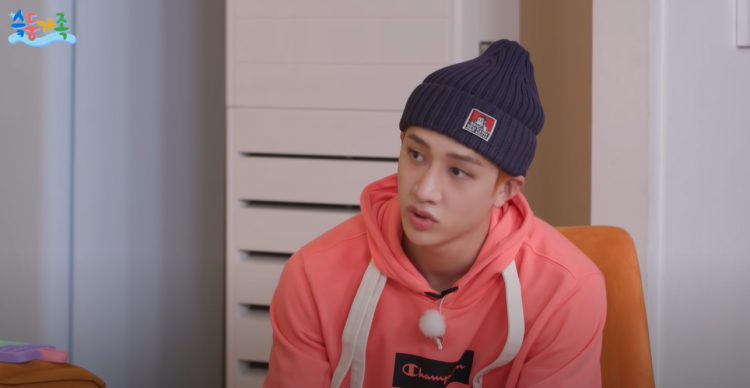 As of writing this article, yesterday on the 3rd of August, the leader of Stray Kids, Bang Chan, went on to post a personal apology on Stray Kids' Bubble right after an old video of him dancing to "This Is America" by Childish Gambino went viral.
Although any and every K-pop idol can dance or make a cover of Western songs, netizens and STAYs (the fandom name of Stray Kids) were more on edge as Stray Kids' Bang Chan did a pose similar to Jim Crow.
Notably, Jim Crow is known as a symbol of racism in the 1800s in America.
Thus, STAYs were not happy with Bang Chan's video. The fandom wants Bang Chan to learn from his previous mistakes and apologize for what he did. Thus, following his video that made rounds on the internet, the Stray Kids member swiftly wrote an apology.
A couple of hours after His video went viral, Stray Kids' Bang Chan went on to Bubble and wrote out a long and sincere apology. His apology being:
"STAY~ As a member of Stray Kids, 'Stray Kids Everywhere All Around The World' is a very precious slogan. Even if my intentions meant no harm, it doesn't matter at all because there are people out there who were very hurt by my decisions. I should have thought it out more thoroughly and clearly before initiating those actions. Once again I am very sorry and would like to ask for forgiveness to those who have been offended. We, Stray Kids, do not support racism in any form and matter. As you all know I'm still lacking a lot in many aspects... But with the unconditional love and support that I receive from STAYs, I can keep chasing my dreams to become a great artist, and overall, become a better human being. STAY, thank you so much for everything that you've done for me."
© 2023 Korea Portal, All rights reserved. Do not reproduce without permission.
Tags:
kwave
,
kwave news
,
kwave updates
,
Kpop
,
Kpop updates
,
kpop news
,
JYP
,
JYP artists
,
JYP Entertainment
,
JYP Entertainment artists
,
JYP Entertainment news
,
JYP Entertainment updates
,
JYP Entertainment stray kids
,
stray kids
,
Stray Kids News
,
Stray Kids Updates
,
Stray Kids Bang Chan
,
Stray Kids Bang Chan apology
,
This Is America
,
This Is America Childish Gambino
,
Childish Gambino
,
Childish Gambino This Is America
,
Bang Chan
,
Bang Chan news
,
Bang Chan updates
,
Bang Chan apology