Stray Kids' Hyunjin Receives Mixed Reactions Regarding His Instagram Return Since Hiatus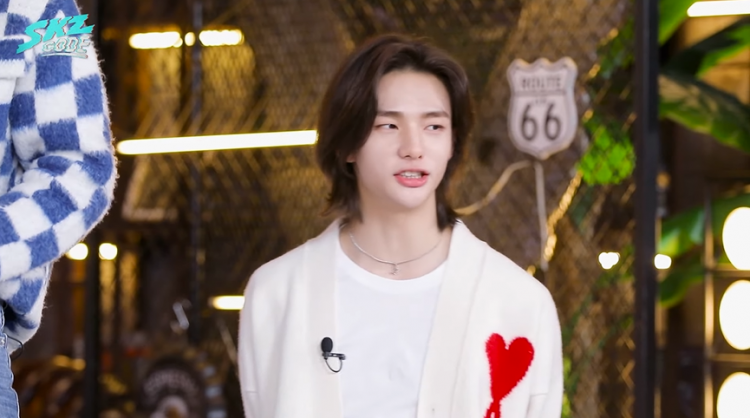 Previously in February, Stray Kids' Hyunjin took a hiatus due to bullying accusations that deeply troubled him. After months of reflection, charity work, and counseling, Stray Kids' Hyunjin is finally back and STAYs could not be happier.
Aside from being confirmed to be part of Stray Kids' upcoming comeback and Stray Kids' "Mixtape: OH," Stray Kids' Hyunjin recently interacted with fans via Bubble, and STAYs could not have been happier to see their belovede Stray Kids member.
A plethora of STAYs, the fandom name of Stray Kids, went on to post screenshots of Stray Kids' Hyunjin's messages on Bubble. He was notably talking with fans on 'bubble' and he talked about eating delicious food.
Stray Kids' Hyunjin also dabbled in small talk as he talked about Korea's current season; mentioning the weather was hot.
To add to this, Stray Kids' Hyunjin asked STAYs what the fans were doing. "What are you up to," Hyunjin asked, which made fans feel touched and emotional.
Although brief, Stray Kids' Hyunjin interacting with STAYs meant a lot since a huge amount of Stray Kids' fans missed the K-pop idol immensely. STAYs should get used to this now as Stray Kids' Hyunjin is slowly yet surely making his presence more active.
That's why JYP Entertainment announced Stray Kids member Hyunjin's return to activities after three months of hiatus. Hyunjin's first appearance was for Stray Kid's June 30 release, "Mixtape: OH."
The South Korean entertainment agency also confirmed that Stray Kids will be having their highly-anticipated August comeback with all nine members.
Now, almost one month since Hyunjin's lowkey return to the K-Pop scene, the Stray Kids rapper uploaded his first-ever solo Instagram photo through the group's official account.
Hyunjin posted a black-and-white selfie of him in a polo, specs, and a CELINE beanie. The Stray Kids visual then captioned the post with two hashtags: "#straykids" and "lovestay."
As of the writing of this article, Hyunjin's Instagram update has garnered over 1.7 million likes. Fans have also showered the idol with lovely comments celebrating his return to Instagram.
"KING IS BACK"
"MISS YOU AND YOUR SELCAS"
"MY LOVELY BOY HYUNJIN "
"ı belive in hwang hyunjin supremacy"
© 2023 Korea Portal, All rights reserved. Do not reproduce without permission.