STAYs Fall Head Over Heels Over Stray Kid's Bang Chan's Shirtless Performance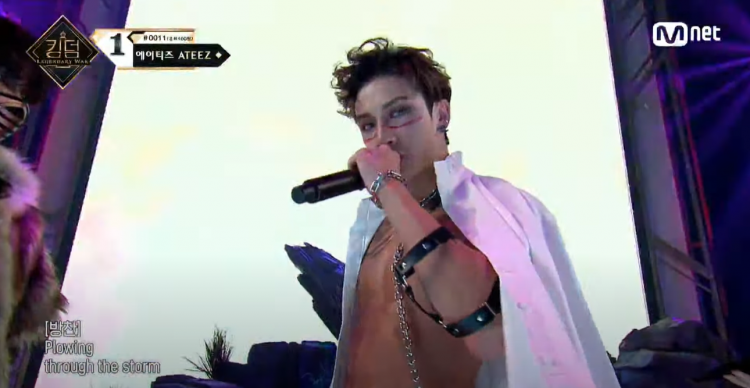 As of writing this article, yesterday on the 3rd of June, Mnet's "Kingdom: Legendary War" aired its highly-anticipated live finale. In the finale, Stray Kids, THE BOYZ, SF9, iKON, BTOB, and ATEEZ went on to perform their new songs and their individual fans were in for an amazing treat.
Aside from the expected regular performances, the six representatives from the six K-pop boy groups also went on to perform a special collaboration track.
The participants are Stray Kids' Seungmin, ATEEZ's Jongho, THE BOYZ's Hyunjae, BTOB's Eunkwang, iKON's Donghyuk, and SF9's Inseong. The vocalists of each K-pop boy group sang the new song entitled "A Boy's Diary."
This new song was attended only to the ones who were able to watch the live broadcast of Mnet's "Kingdom: Legendary War" finale.
But beyond all the other performances, STAYS (the fandom name of Stray Kids) were caught off guard when Stray Kids' own leader, Bang Chan, had a very steamy performance in the finale of Mnet's "Kingdom: Legendary War."
In Mnet's finale for "Kingdom: Legendary War", Stray Kids went on to perform their new track entitled "WOLFGANG." But one specific part of the performance took the breath away of STAYs.
The leader of Stray Kids, the titular Bang Chan, went on to appear multiple times with an open top and even at times shirtless, flexing his muscles that STAYs did not know existed.
Hilariously, STAYs went on to suggest that it was not Bang Chan who performed, but 'Christopher Bang', Bang Chan's real name.
Even if Stray Kids would lose, it seemed as though STAYs already won due to the fact that Stray Kids' very own Bang Chan went on to flex (literally) for his fans.
Aside from this, Mnet's finale for "Kingdom: Legendary War" also went on to crown the final kings of the show! To find out the results, you can read them here.
© 2023 Korea Portal, All rights reserved. Do not reproduce without permission.
Tags:
Mnet
,
Mnet Kingdom
,
Mnet Kingdom news
,
Mnet Kingdom updates
,
Mnet Kingdom Legendary War
,
Mnet Kingdom Legendary War news
,
Mnet Kingdom Legendary War updates
,
kwave
,
kwave news
,
kwave updates
,
Kpop
,
kpop news
,
Kpop updates
,
JYP
,
JYP artists
,
JYP Entertainment
,
JYP Entertainment news
,
JYP Entertainment artists
,
JYP Entertainment updates
,
JYP Entertainment stray kids
,
stray kids
,
Stray Kids Updates
,
Stray Kids News
,
Stray Kids Bang Chan
,
Bang Chan
,
christopher bang
,
WOLFGANG
,
stray kids wolfgang
,
Mnet Kingdom stray kids