Jackson Wang: Get Yourself A Man Like Him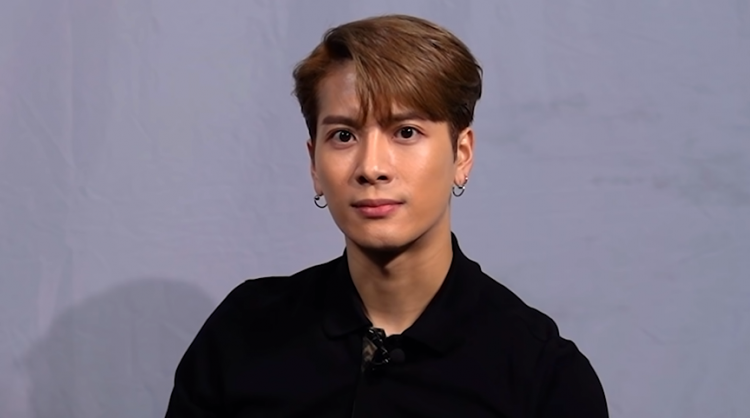 GOT7's Jackson Wang is one of the most adorable idols ever. He is known to fans as the funny and loving idol not just to his members but fans as well. After his contract with JYP Entertainment ended in January, Jackson returned to China to be with his mom and dad.
Recently, Jackson revealed his wishes to move in and spend time with his parents after being separated for 10 years when he went to South Korea to pursue his dreams.
"We go shopping, we go to the mall, we go [for] dinner, we make food, you know, talking to them ... because I've been separated with my parents for ten years so I just want to ... spend some decent time with them," GOT7 Jackson shared in a recent interview with Brooke Morrison.
Meanwhile, just yesterday, the "Alone" singer posted his greeting to his mother, Sophie Wang, who celebrated her birthday. In his Twitter post, the GOT7 member and TEAM WANG founder greeted his mom a happy birthday and wished her nothing but good health and happiness. GOT7 Jackson Wang also accompanied the post with a short video of the birthday celebration of his mom.
Happy birthday MOM
I wish you nothing but healthy & happy
I love you️@teamwangofcl We love you
.
妈妈生日快乐
儿子没有其他的,
只是希望你健康还有开心
儿子很爱你️
TEAM WANG 我们也很爱你
.
사랑하는 엄마 생일 축하해!️
건강하고 행복했으면 해
사랑해요 엄마 pic.twitter.com/UsuZhJfitm — Jackson Wang 王嘉爾 왕잭슨 (@JacksonWang852) April 23, 2021
On the other hand, Mama Wang also shared two adorable photos of her and his son Jackson. She shared that she is happy to be with her family on her special day and thanked everyone for every blessing and message.
This isn't the first time that Jackson showed his affection and gratitude to his parents. Since his debut, Jackson never forgets to mention his parents and tells everyone how proud he is of them. Despite how busy he is right now with making music and managing TEAM WANG, the singer expressed that after he moved in with his parents, he really looks forward to seeing them at the end of the day. Jackson is just a loving son to his parents, and because of that, fans admire him even more. Get yourself a man like Jackson Wang.
© 2022 Korea Portal, All rights reserved. Do not reproduce without permission.
Tags:
GOT7
,
GOT7 News
,
GOT7 UPdates
,
got7 jackson
,
GOT7 Jackson Wang
,
GOT7 Jackson solo
,
GOT7 Jackson company
,
GOT7 jacksonCEO
,
GOT7 Jackson solo career
,
GOT7 Jackson solo promotions
,
GOT7 Jackson issue
,
GOT7 Jackson news
,
GOT7 Jackson Mom
,
GOT7 Jackson dad
,
Mama Wang
,
Papa Wang
,
Team Wang
,
K-pop
,
k-pop news