Lebron James' 'Space Jam: A New Legacy,' Recently Premiered & Reviews Have Been Brutal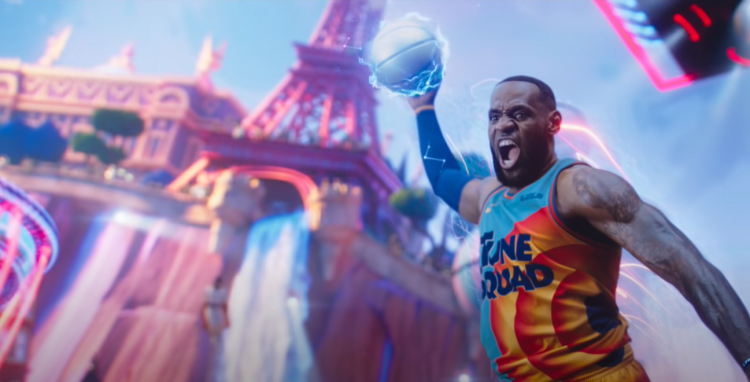 On the 14th of July, Lebron James' "Space Jam: A New Legacy" dropped and it was not garnered with a lot of praise. Notably, only a handful of sports movies have garnered the amount of attention compared to "Space Jam: A New Legacy."
The film is a sequel to the original 1996 Michael Jordan "Space Jam." But the latest Warner Bros. film stars the Los Angeles Lakers superstar, LeBron James. With him are the Looney Tunes star and as well as the entire Warner Bros. movie pantheon.
Similar to how he is compared to MJ on the court, Lebron James' new movie was once again compared to Michael Jordan's original run-in.
Notably, compared to the first film, Lebron James' "Space Jam: A New Legacy" has a new director, a handful of screenwriters, different NBA and WNBA All-Stars, a production process of two years and a $150 million budget.
With this, the fans have been asking whether or not the new film is actually good and critics have given them a brutal answer.
With so many questions in terms of reviews, a plethora of critics has given Lebron James' "Space Jam: A New Legacy" a multitude of brutal reviews and low ratings.
As of writing this article, "Space Jam: A New Legacy" has a 31% TOMATOMETER rating on Rotten Tomatoes within 124 reviews but has an impressive 82% AUDIENCE SCORE. This shows although the critics have been brutal, a majority of fans actually enjoyed the film.
As per most critics, it seems that the main problem of the film for the critics is that there were just too many Warner Bros. cameos and references, making "Space Jam: A New Legacy" oversaturated.
Similar to most actors and actresses, Lebron James surely would have preferred a better turnout on his film. But surely the King is happy with the positive reviews coming from his fans.
© 2021 Korea Portal, All rights reserved. Do not reproduce without permission.
Tags:
US
,
US news
,
US updates
,
US Entertainment
,
Warner Bros.
,
Warner Bros. Pictures
,
Warner Bros. Space Jam: A New Legacy
,
Space Jam: A New Legacy
,
LeBron James
,
Lebron Space Jam: A New Legacy
,
Space Jam: A New Legacy Lebron James
,
Space Jam: A New Legacy reviews
,
Space Jam: A New Legacy movie
,
Space Jam: A New Legacy news
,
Space Jam: A New Legacy updates
,
LeBron James news
,
LeBron James updates