Wendy Shares Her Thoughts On Red Velvet's Upcoming Comeback, Making ReVeluvs Really Excited!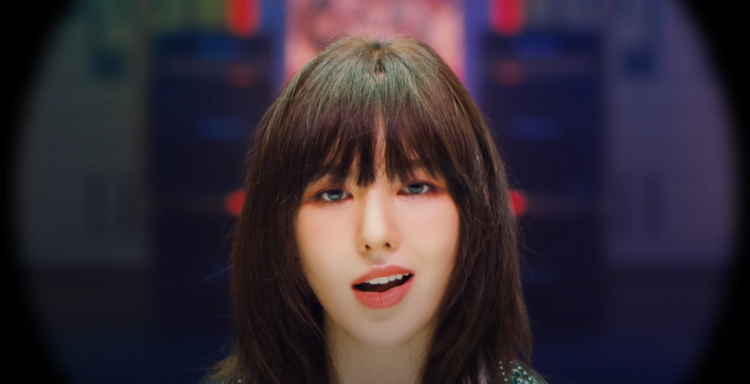 It has been more than 500+ days since SM Entertainment's Red Velvet had a comeback making ReVeluvs extremely excited for next month. Since August is almost here, Red Velvet's Wendy also could not contain her excitement as she recently talked about Red Velvet's return!
As of writing this article, yesterday on the 26th of July, Red Velvet's Wendy was featured both as the DJ and the guest on her radio show with SBS Power FM, "Wendy's Young Street."
In the most recent episode of "Wendy's Young Street", Wendy had a segment where she had "Wendy" as the host and "Son Seung Wan" as her guest. Obviously, this was adorable and hilarious as Wendy was her US name and Son Seung Wan was her Korean name.
"When the production staff told me that the guest was Son Seung Wan, I didn't know that they were talking about me. I thought someone with a similar name as me was coming on the show. When they said it was me, I was like, 'It's me?'," Red Velvet's Wendy hilariously shared.
Red Velvet's Wendy even remarked that she likes both her names. But at her home, she is called Seung Wan. Regardless, no matter which name people call her, she still turns around. "People should call me whatever they feel most comfortable with," Wendy happily added.
Moreover, Red Velvet is at present preparing for their highly anticipated comeback next month in August. Prior to this, Red Velvet will participate in an "archive project." Red Velvet's Wendy revealed that she is as excited and nervous about Red Velvet's comeback as the fans.
"It was the first time in a year and eight months that a group video of us was uploaded. I texted the members saying that it felt strange. There were a lot of fans who said that their hearts beat faster. Since they waited a long time, we're going to come back with a good image and good music," Red Velvet's Wendy shared.
To add to this, Wendy said that since it has been a while, there were some parts that felt unfamiliar or difficult for her, but it was still fun. She added that when they filmed the archive video, she had to act surprised, and as I reviewed the clip, it seemed that Wendy never closed her mouth.
Red Velvet's Wendy remarked, "It was always at least half-opened. They told me to act surprised and curious, so I kept saying 'ooh.'"
Only a couple more days until Red Velvet will drop their comeback so expect more and more teasers coming your way, ReVeluvs!
Stay tuned for more updates.
© 2023 Korea Portal, All rights reserved. Do not reproduce without permission.
Tags:
SBS
,
SBS radio show
,
SBS Power FM
,
SBS Power FM Wendy's Young Street
,
Wendy's Young Street
,
kwave
,
kwave news
,
kwave updates
,
Kpop
,
kpop news
,
Kpop updates
,
SM
,
SM artists
,
SM Entertainment
,
SM Entertainment news
,
SM Entertainment updates
,
SM Entertainment Red Velvet
,
SM Entertainment Red Velvet comeback
,
SM Entertainment Red Velvet Wendy
,
Red Velvet
,
Red Velvet News
,
Red Velvet Updates
,
Red Velvet Wendy
,
Red Velvet Wendy news
,
Red Velvet Wendy updates
,
Red Velvet comeback
,
Red Velvet August comeback
,
Red Velvet return